(Story by Marco Stoovelaar)

Starting Pitchers coming series
Nederlands



AMSTERDAM (Neth.) - On Thursday-evening (August 11), the next 3-game series opens in the Dutch big league. Coming Tuesday, the final game is also scheduled of the 3-game series between L&D Amsterdam Pirates and Curaçao Neptunus, who played the games in this series on three consevutive Tuesday-evenings.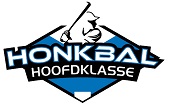 In the previous series, the top-4 was decided, as Twins Oosterhout became the fourth team to qualify for the Play-Offs. The team also won its 21st game of the season, which ties the club's highest total while playing in the highest league. Twins also won 21 regular season-games in 1995. The team last played in the Top-4 Pool in 2018. The same four teams from that season have now qualified for the Play-Offs of this year. Coincidentally, these four teams will face each other in the coming series.
Last Sunday, the final game of the 3-game series between Twins and Hoofddorp Pioniers was halted by the umpiring crew in the fourth inning due to circumstances on the field. The status of this game has yet to be determined.
These are also the weeks that several players will return to the USA to resume their study there and to play in college-baseball.
Beneath are the announced starting pitchers for the upcoming series in the big league. As always, these assignments can change on game-days. The starters for next Tuesday-evening's game have yet to be decided.
(August 11)
Roster
L&D AMSTERDAM PIRATES (26-8-1)
vs.
TWINS OOSTERHOUT (21-13-1)
Roster
Game-info
#
Starting Pitchers Pirates
G
#
Starting Pitchers Twins
Date, Time & Site
64
RHP Shairon Martis (2-0)
1
19
RHP Stefan Iannelli (2-1)
Th. Aug. 12, 7:30 PM, Amsterdam (1)
to be decided
2
32
RHP Taisei Nakamura (3-3)
Sa. Aug. 14, 2:00 PM, Oosterhout (2)
to be decided
3
6
RHP Simon Gross (3-1)
Su. Aug. 15, 2:00 PM, Amsterdam (1)
(1) - Loek Loevendie Ballpark, Sportpark 'Ookmeer', Amsterdam; (2) - Sportpark 'De Slotbosse Toren', Oosterhout
Roster
HCAW (25-10-1)
vs.
CURAÇAO NEPTUNUS (30-5)
Roster
Game-info
#
Starting Pitchers HCAW
G
#
Starting Pitchers Neptunus
Date, Time & Site
45
LHP Jim Ploeger (3-2)
1
35
LHP Diegomar Markwell (8-0)
Th. Aug. 12, 7:30 PM, Bussum (3)
39
RHP Lars Huijer (7-3)
2
19
RHP Misja Harcksen (3-1)
Sa. Aug. 14, 2:00 PM, Rotterdam (4)
7
RHP Dennis Burgersdijk (8-1)
3
27
RHP Kaj Timmermans (6-3)
Su. Aug. 15, 2:00 PM, Bussum (3)
(3) - Rob Hoffmann Vallei, Sportpark Zanderijweg, Bussum; (4) - Neptunus Familiestadion, Sportpark Abraham van Stolkweg, Rotterdam
Roster
QUICK AMERSFOORT (6-30)
vs.
HOOFDDORP PIONIERS (11-24)
Roster
Game-info
#
Starting Pitchers Quick
G
#
Starting Pitchers Pioniers
Date, Time & Site
14
RHP Jan-Willem Geerts (1-7)
1
36
RHP Scott Prins (3-1)
Th. Aug. 12, 7:30 PM, Amersfoort (5)
5
RHP Stijn Bruins Slot (2-5)
2
8
LHP Ryan Huntington (2-5)
Sa. Aug. 14, 1:00 PM, Hoofddorp (6)
25
LHP Maverich Lourens (0-4)
3
55
RHP Mathijs Oosterbeek (0-0)
Su. Aug. 15, 2:00 PM, Amersfoort (5)
(5) - XL Lease Park 'Dorrestein', Amersfoort; (6) - ETO Ballpark, Sportpark Hoofddorp Pioniers, Park21, Hoofddorp
Roster
SILICON STORKS (7-28-1)
vs.
DSS/KINHEIM (12-24)
Roster
Game-info
#
Starting Pitchers Storks
G
#
Starting Pitchers DSS/Kinheim
Date, Time & Site
20
RHP Kevin van Veen (2-2)
1
27
RHP Nick Boxelaar (2-0)
Th. Aug. 12, 7:30 PM, Rotterdam (7)(*)
25
RHP Twan Naessens (0-6)
2
17
LHP Rick Rizvić (1-4)
Sa. Aug. 14, 2:00 PM, Haarlem (8)
5
LHP Nelmerson Angela (2-5)
3
12
RHP Glenn Wassink (3-6)
Su. Aug. 15, 2:00 PM, The Hague (9)
(1) - Neptunus Familiestadion, Sportpark Abraham van Stolkweg, Rotterdam; (2) - Pim Mulier Stadion, Pim Mulier Sportpark, Haarlem
(3) - Sportpark 'Kijkduin', The Hague
(*) - Thursday's home-game of Storks will be played at the site of Neptunus in Rotterdam