(Story by Marco Stoovelaar)

Starting Pitchers coming series
Nederlands



AMSTERDAM (Neth.) - It's time for the eight teams in the Dutch big league to open their fourth 3-game series of the 2021 season on Thursday-evening (May 20). The series continues on Saturday and Sunday.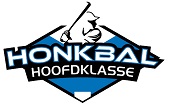 Last Tuesday, three make-up games were played. That means that there are no make-up games left over and that all teams have now played nine games.
Curaçao Neptunus is the league-leader and suffered its first loss last weekend. Reigning champion L&D Amsterdam Pirates and HCAW share second place. Twins Oosterhout completed the current top-4.
Beneath are the announced starting pitchers for the upcoming series. Two pitchers will make their first start of the season, lefthander Maverich Lourens for Quick Amersfoort and righthander Scott Prins for Hoofddorp Pioniers, both on Saturday. Prins has just returned from the USA, where he had played in college.
As always, these assignments can change on game-days.
This season, the starting pitchers will be published (or updated) on Wednesday-evening, as some of the teams conduct their practice sessions on Wednesday instead of Tuesday, which has to do with the testing of the players for the games on Thursday.
(May 19)
Roster
L&D AMSTERDAM PIRATES (6-2-1)
vs.
SILICON STORKS (1-8)
Roster
Game-info
#
Starting Pitchers Pirates
G
#
Starting Pitchers Storks
Date, Time & Site
20
RHP Tom de Blok (1-1)
1
25
RHP Twan Naessens (0-2)
Th. May 20, 7:30 PM, Amsterdam (1)
45
RHP Juan Carlos Sulbaran (1-1)
2
5
LHP Nelmerson Angela (0-2)
Sa. May 22, 2:30 PM, The Hague (2)
24
LHP Nick Veltkamp (2-0)
3
8
RHP Jayden Gonesh (1-2)
Su. May 23, 2:00 PM, Amsterdam (1)
(1) - Loek Loevendie Ballpark, Sportpark 'Ookmeer', Amsterdam; (2) - Sportpark 'Kijkduin', The Hague
Roster
CURAÇAO NEPTUNUS (8-1)
vs.
DSS/KINHEIM (4-5)
Roster
Game-info
#
Starting Pitchers Neptunus
G
#
Starting Pitchers DSS/Kinheim
Date, Time & Site
35
LHP Diegomar Markwell (2-0)
1
23
RHP Jelle Bing (0-1)
Th. May 20, 7:30 PM, Rotterdam (3)
38
RHP Orlando Yntema (3-0)
2
17
LHP Rick Rizvić (1-1)
Sa. May 22, 2:00 PM, Haarlem (4)
27
RHP Kaj TImmermans (2-1)
3
12
RHP Glenn Wassink (1-1)
Su. May 23, 2:00 PM, Rotterdam (3)
(3) - Neptunus Familiestadion, Sportpark Abraham van Stolkweg, Rotterdam; (4) - Pim Mulier Stadion, Pim Mulier Sportpark, Haarlem
Roster
HCAW (6-2-1)
vs.
QUICK AMERSFOORT (1-8)
Roster
Game-info
#
Starting Pitchers HCAW
G
#
Starting Pitchers Quick
Date, Time & Site
25
RHP Lars Huijer (2-1)
1
14
RHP Jan-Willem Geerts (0-2)
Th. May 20, 7:30 PM, Bussum (5)
45
LHP Jim Ploeger (0-0)
2
25
LHP Maverich Lourens (0-1)
Sa. May 22, 2:00 PM, Amersfoort (6)
7
RHP Dennis Burgersdijk (2-0)
3
to be determined
Su. May 23, 2:00 PM, Bussum (5)
(5) - Rob Hoffmann Vallei, Sportpark Zanderijweg, Bussum; (6) - XL Lease Park 'Dorrestein', Amersfoort
Roster
TWINS OOSTERHOUT (6-3)
vs.
HOOFDDORP PIONIERS (3-6)
Roster
Game-info
#
Starting Pitchers Twins
G
#
Starting Pitchers Pioniers
Date, Time & Site
8
RHP Koen Postelmans (1-1)
1
8
LHP Ryan Huntington (0-1)
Th. May 20, 7:30 PM, Hoofddorp (7)(*)
62
RHP Taisei Nakamura (2-0)
2
36
RHP Scott Prins (0-0)
Sa. May 22, 2:00 PM, Hoofddorp (7)
11
RHP Simon Gross (1-1)
3
to be determined
Su. May 23, 2:00 PM, Oosterhout (8)
(7) - ETO Ballpark, Sportpark Hoofddorp Pioniers, Park21, Hoofddorp; (8) - Sportpark 'De Slotbosse Toren', Oosterhout
(*) - Thursday's home-game of Twins Oosterhout will be played at the site of Hoofddorp Pioniers in Hoofddorp