(Story by Marco Stoovelaar)

Starting Pitchers coming series
Nederlands



AMSTERDAM (Neth.) - On Thursday-evening (July 22), the next 3-game series opens in the Dutch big league. There are four series again on the schedule, as L&D Amsterdam Pirates and Curaçao Neptunus have returned from Ostrava in the Czech Republic where they participated in the European Champions Cup-tournament. For both teams, it was not a successful tournament, as Neptunus finished in fourth place and Pirates in fifth.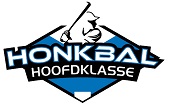 At least one pitcher will make his first start of the season on Thursday. That will be righthander Shairon Martis, who then will start for Amsterdam Pirates against Quick Amersfoort. The former Major League-pitcher recently re-joined the Amsterdam-team.
Twins Oosterhout will travel to Rotterdam three times to play against Curaçao Neptunus, including Saturday's home-game. At the home-site of Twins Oosterhout construction work is currently underway for the placement of a new light-installation.
Beneath are the announced starting pitchers for the upcoming series in the big league. As always, these assignments can change on game-days.
(July 21)
Roster
QUICK AMERSFOORT (5-22)
vs.
L&D AMSTERDAM PIRATES (17-6-1)
Roster
Game-info
#
Starting Pitchers Quick
G
#
Starting Pitchers Pirates
Date, Time & Site
14
RHP Jan-Willem Geerts (1-5)
1
64
RHP Shairon Martis (0-0)
Th. July 22, 7:30 PM, Amersfoort (1)
52
LHP Jhan Rifaela (1-4)
2
45
RHP Juan Carlos Sulbaran (5-2)
Sa. July 24, 2:00 PM, Amsterdam (2)
5
RHP Stijn Bruins Slot (2-4)
3
66
RHP Naut Kragt (1-1)
Su. July 25, 2:00 PM, Amersfoort (1)
(1) - XL Lease Park 'Dorrestein', Amersfoort; (2) - Loek Loevendie Ballpark, Sportpark 'Ookmeer', Amsterdam
Roster
CURAÇAO NEPTUNUS (23-1)
vs.
TWINS OOSTERHOUT (17-9-1)
Roster
Game-info
#
Starting Pitchers Neptunus
G
#
Starting Pitchers Twins
Date, Time & Site
35
LHP Diegomar Markwell (6-0)
1
8
RHP Koen Postelmans (2-1)
Th. July 22, 7:30 PM, Rotterdam (3)
to be announced
2
62
RHP Taisei Nakamura (2-2)
Sa. July 24, 2:00 PM, Rotterdam (3)(*)
to be announced
3
33
RHP Simon Gross (2-1)
Su. July 25, 2:00 PM, Rotterdam (3)
(3) - Neptunus Familiestadion, Sportpark Abraham van Stolkweg, Rotterdam
(*) - Saturday's home-game of Twins Oosterhout will be played at the site of Neptunus in Rotterdam due to construction work
Roster
DSS/KINHEIM (10-17)
vs.
HCAW (18-8-1)
Roster
Game-info
#
Starting Pitchers DSS/Kinheim
G
#
Starting Pitchers HCAW
Date, Time & Site
3
RHP Martijn Schoonderwoerd (1-1)
1
45
LHP Jim Ploeger (2-2)
Th. July 22, 7:30 PM, Haarlem (5)
to be announced
2
39
RHP Lars Huijer (5-2)
Sa. July 24, 2:00 PM, Bussum (6)
12
RHP Glenn Wassink (3-4)
3
7
RHP Dennis Burgersdijk (6-1)
Su. July 25, 2:00 PM, Haarlem (5)
(5) - Pim Mulier Stadion, Pim Mulier Sportpark, Haarlem; (6) - Rob Hoffmann Vallei, Sportpark Zanderijweg, Bussum
Roster
HOOFDDORP PIONIERS (6-21)
vs.
SILICON STORKS (5-21-1)
Roster
Game-info
#
Starting Pitchers Pioniers
G
#
Starting Pitchers Storks
Date, Time & Site
31
LHP Sebastian Kok (0-2)
1
25
RHP Twan Naessens (0-4)
Th. July 22, 7:30 PM, Hoofddorp (7)
36
RHP Scott Prins (0-1)
2
16
RHP Darryl Jamoena (0-1)
Sa. July 24, 2:30 PM, The Hague (8)
8
LHP Ryan Huntington (1-5)
3
5
LHP Nelmerson Angela (2-3)
Su. July 25, 1:00 PM, Hoofddorp (7)
(7) - ETO Ballpark, Sportpark Hoofddorp Pioniers, Park21, Hoofddorp; (8) - Sportpark 'Kijkduin', The Hague