Terrasvogels adds top-pitcher to 2012 roster
Nederlands

SANTPOORT (Neth.) - Iber Lengua Terrasvogels has added former professional lefthanded pitcher Morgan Melloh (who set several strikeout-records) to its roster for the upcoming season.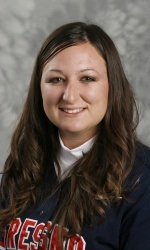 ...Morgan Melloh...
(© Photo: Indiana)

This past Summer, Morgan Melloh played professionally in the National Pro Fastpitch, being a rookie for the NPF Diamonds. On June 9, she was the winning pitcher in the opening game of the season vs. Akron Racers. In the almost 3-month season, she was 3-12 for the Diamonds, who finished in fourth and last place with a 6-32 record. In 112 innings, she struckout 87 batters.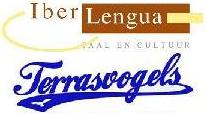 Before turning pro, Morgan Melloh (who turned 23 in August) played in her Senior Year at Indiana University after having played the past three seasons for Fresno State University. For the upcoming college season, she is a Student Assistant Coach for the Hoosiers, the team of Indiana University, meaning she will come to the Netherlands somewhere in May.
When Morgan Melloh decided to play for Indiana, Head Coach Michelle Gardner stated that ,,Morgan is, without a doubt, an immediate impact for our program. She can dominate games at an extremely high level''. The coach proved to be right, as Morgan Melloh finished the 2011 season at Indiana (which ended in May) with a 32-17 record, an 1.64 ERA and struckout 494 batters (a career-high) in 320 1/3 inning. Her strikeouts broke the school-record of 370, set in 1986. After her successful season with the Hoosiers, Melloh was named to the ASA/USA Softball National Player of the Year Watch List. In her Senior season, she set several school-records and was named Big Ten Pitcher of the Year.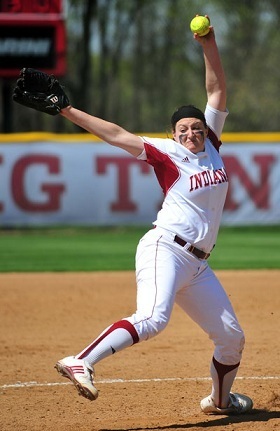 ...Morgan Melloh...
(© Photo: Indiana)

While pitching for Fresno, the southpaw was 90-35 in three seasons and had an 1.76 ERA. She threw 95 complete games, including 42 shutouts. In her first two seasons, Melloh recorded 904 strikeouts in 679 2/3 inning, joining Monica Abbott (Tennessee), Cat Osterman (Texas) and Angelica Selden (UCLA) as the only college pitchers to strikeout 400 batters in back-to-back seasons. In her third season, she struckout 234 to bring her career total to 1138.

In her first season playing for the Bulldogs at Fresno, she was 42-9 with an 1.29 ERA, pitched 20 shutouts and struckout 454 in 360 1/3 inning and also won the pitching Triple Crown (most wins, best ERA, most strikeouts). She was named in the Second Team All-American plus four more All Star Teams and won several individual awards, including Rookie of the Year in her Conference and Fresno State Female Athlete of the Year. She became the first pitcher in school-history with 40 wins and set several more records.

The next year, she was 30-16 and struckout 450 (second most in the nation) in 319 1/3 inning with an 1.71 ERA. After the season, she was named to three All Star Teams and again led the league in wins and strikeouts. In her third season at Freson, Melloh was 18-10 and struckout 234 batters in 161 1/3 inning with a 2.95 ERA.

Before going to Fresno, Morgan Melloh also was a pitching star at Hamilton Southeastern High School, winning the Indiana State title in 2007 and being named Indiana Miss Softball. In her last season in Hamilton, she struckout 426 batters in 167 innings, while hitting .378 with six homeruns and 33 runs batted in.

In her four collegiate seasons (2008-2011), Morgan Melloh was 122-52 with an 1.73 ERA and struckout 1632 batters in 1161 2/3 inning.

(November 2)