Dale McMann succeeds Don Porter as ISF-President
Nederlands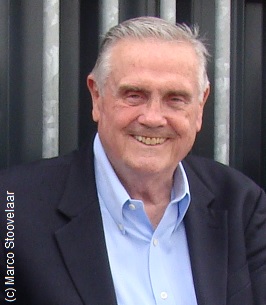 ...Don Porter...
(© Photo: Marco Stoovelaar)
CARTAGENA (Colombia) - Canadian Dale McMann has been elected as successor of Don Porter as President of the International Softball Federation (ISF) on Friday (October 25), during the world softball body's Congress in Cartagena (Colombia). Porter has led the ISF since 1987, but previously announced his retirement as President after conclusion of the Congress, which ends on Saturday (October 26). Porter has served the ISF for almost 50 years.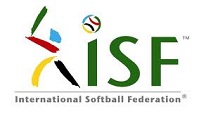 In 1987, Don Porter succeeded Bill Kethan as President, who in 1952 was one of the founding fathers of the ISF. Before becoming President, Porter was Secretary-General of the ISF since 1965. Since becoming President, the American was re-elected five times. In 1963, Porter was named Executive Director of the Amateur Softball Association, before he was named to the ISF-Board in 1965.
Porter currently is one of the Co-Presidents of the World Baseball Softball Confederation (WBSC), together with Riccardo Fraccari, who heads the International BAseball Federation (IBAF). In the past, Porter has also served as the 1st Secretary-General of the World Games, of which he was one of the founders. He also has Chairman of the US Olympic Committee, a member of several committees and has been a member of the Board of Directors of the USOC from 1984-1998. From 1990-1998, Porter was Chairman of the Oklahoma Governor's Council for Physical Fitness and Sports. He also served on the Executive Council of the then-General Association of International Sports Federations (GAISF) (which is now SportAccord) and was its Secretary-General from 1998-2004. Don Porter also has been a referee in the National Football League.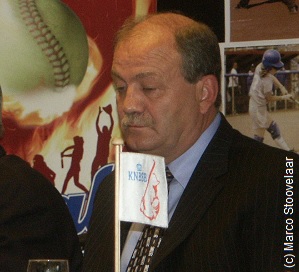 ...Dale McMann...
(© Photo: Marco Stoovelaar)

Under Porter's leadership, softball has grown worldwide. Currently, the ISF has 124 member countries.

Softball became an Olympic sport during Porter's reign, making its debut as medal sport during the Olympic Games of 1996, where the games were played in Columbus, southeast of Atlanta (USA). Unfortunately, softball was removed from the Olympic Programme after the Olympic Games of 2008 in Beijing (China). In September, softball (and baseball) was one of the three sports who were named to a shortlist earlier this year for possible inclusion in the 2020 and 2024 Programme. But on September 8, the International Olympic Committee choose wrestling to return to the Programme.

The National Softball Stadium in Oklahoma City, Oklahoma has been named after Don Porter. The stadium is the site of the annual College Softball World Series and the World Cup of Sofball.

The 60-year old Dale McCann becomes the third President of the ISF. After being named a regional coordinator for Softball British Columbia in 1979, he became the President of this regional Canadian body in 1986, which he led for four years. During his presidency, one of McCann's initiatives was the creation of Softball City in Surrey, where the international Canada Cup Tournaments are organized since 1991.

In 1990, McMann was elected President of Softball Canada, the national softball-body of Canada, a position he held for eleven years. In 1993, he became Vice-President for North America of the ISF and was involved in planning and decision-making for World Championships and Olympic competitions. In 2009, he became the Fist Vice-President of the ISF.

(October 25)