(Story by Marco Stoovelaar)

Onze Gezellen and Olympia Haarlem open Dutch exhibition season with tie
Nederlands



HAARLEM (Neth.) - The first exhibition game by teams from the Dutch Major League-softball was played today (Saturday, April 10). Three double-headers were scheduled, but at the end of the day, only one game was played. Onze Gezellen and Olympia Haarlem played a 4-inning game, which ended with a 7-7 tie.
On March 25, it was announced (and confirmed) that the regular season in the highest softball-league will begin on Saturday, May 1. Originally, Opening Day was scheduled for Saturday, April 17. Due to measures taken against the coronavirus (COVID-19), the start of the season was postponed. Also, several games, as well as (international) tournaments, that were part of the exhibition season were cancelled.
The First Division also was to open its season on April 17. This was initially also postponed to May 1, but af of late March, the first games in this league are scheduled for Monday, May 24. However, the start of the First Division-season is not yet confirmed.
For Saturday, April 10, three double-headers were scheduled. Hoofddorp Pioniers was to host reigning champion Roef! and Quick Amersfoort was to play at home against Sparks Haarlem. Both double-headers were cancelled due to rainy weather conditions.
In Haarlem, Onze Gezellen and Olympia Haarlem also were scheduled to play two games. In the end, at the weather conditions were not favorable, only one game was played. With a temperature of some 6 degrees Celsius (42 degrees Fahrenheit) and under rainy conditions, the teams played a 4-inning game, which ended with a 7-7 tie. After completion of last season, Onze Gezellen merged with Terrasvogels, which has been the most successful Dutch softball-team in history.

At the home-site of Onze Gezellen, the home-team led 7-1 after two complete innings. Olympia then scored a run in the third and came alongside in the fourth at bat. Both teams had a big rally in the game.
In the first exhibition game of the year, Olympia Haarlem left two runners behind in its first inning off of Onze Gezellen-starter Roos-Marijn Kramer. The home-playing Onze Gezellen then opened the score in its first at bat off of starter Lisa Hop. OG got the bases loaded quickly when newccomer Noa Armirotto and Ella Krommendijk led off with walks and Kelsy Pieneman singled. Armirotto then scored the first run on an error, but with runners on second and third base, Lisa Hop struckout the next three batters.
Olympia Haarlem scored its first run in the top of the second inning. Newcomer Quilen Dirksz led off with a bunt-single, then Cindy van der Zanden, also a newcomer, walked. Jessie van Aalst followed with a double, which scored Dirksz. Hereafter, Van Aalst was ruled out for runner-interference on a grounder towards short by Machteld Rector, which kept Van der Zanden at third base. With runners on first and third base, Kramer then also closed with a strikeout.
In the bottom of the second inning, Onze Gezellen rallied for six runs. Lisa Meyering and Amy Udink (back with OG after some seasons) began the at bat with a walk. The first then scored when Desiree Adriaansz reached on an error, but the second was eliminated in the same situation. Onze Gezellen got the bases loaded when Noa Armirotto and Ella Krommendijk also walked. Kelsy Pieneman and Babs de Jonge followed with two force play-grounders. However, the first ended in an error and the second didn't result in an out. Instead, a run was scored on both grounders and the bases remained loaded. The next run was then scored by Krommendijk in a stolen base-situation. With two outs, Jessica Waasdorp delivered a 2-run single to lift the lead to 7-1.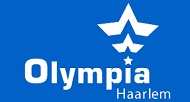 Olympia Haarlem got one run back in the third. With two outs, Rachel van Veen walked and Anna Prins singled. After the two had advanced on a wild pitch, Van Veen scored on a single by Quilen Dirksz, who herself was eliminated at second base, trying to stretch her hit into a double.
After Onze Gezellen had left two runners behind in the bottom of the third, Olympia Haarlem rallied for five runs in the top of the fourth to erase the deficit and come alongside. Rookie-pitcher Jelyna Rutte gave up a lead-off bunt-single to Julia van der Meer. With one out, Jessie van Aalst walked and a double-steal situation led to a run. Hereafter, Machteld Rector walked and Lisa Hop followed with a 2-run triple that narrowed the deficit to 7-5. She later scored herself on a wild pitch. With the bases empty, Brenda Beers singled and Marielle Vleugels walked. The first then scored the tying run when Rachel van Veen reached on an error. When next batter Anna Prins walked, Olympia got the bases loaded, but the inning ended when Vleugels was forced out at the plate on a throw from short stop Cheska Ham on a grounder by Quilen Dirksz.
In its fourth at bat, Onze Gezellen got an opportunity to re-take the lead off of new pitcher Asmara de Greef. She walked lead-off hitter Mascha Meloni, who then advanced to third base on a passed ball and (with one out) a wild pitch. With two outs, Amy Udink walked, but then was forced out on a grounder by Desiree Adriaansz. And that not only completed the inning, but also the game.
Despite the cold and rainy weather conditions, the players got their first opportunities to do some actual playing to prepare for the upcoming season.
(April 10)