(Story by Marco Stoovelaar)


Netherlands Softball closes series vs. Canada with double-header loss
Nederlands



BRAMPTON, Ontario (Canada) - The Netherlands Softball Team closed its 4-game exhibition series against Canada on Saturday (June 18) with a double-header. The Orange Team played two good games, but made some decisive defensive errors and ended up short both times, losing 3-1 and 7-4. The games are part of Canada's Celebration Tour, which also includes a 5-game series against the Czech Republic that will be played on June 29-30 and July 1.

At Old Fairgrounds in Brampton (near Toronto), The Netherlands lost only 3-1 in the first game of the double-header. All three Canadian runs (scored in the first two innings) were unearned due to two errors. Canada was limited to only three basehits. The Netherlands got a strong relief-appearance by MariŽlle Vleugels, who pitched the final three innings and retired all nine batters she faced.
In the second game, Canada led only 4-3 after six innings, but then added three unearned in the top of the seventh when the Dutch defense committed four errors. Both teams collected eight basehits. Annemiek Jansen accounted for two of the eight Oranje-basehits.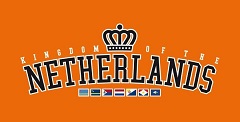 On Thursday, the two teams played the first game. Canada then won with a 6-2 score. On Friday, Canada outscored the Netherlands 9-2.
The Netherlands Team and Canadian Team now will fly to the west-coast on Sunday to participate in the Canada Cup-tournament in Surrey, British Columbia. There, the Orange Team will play its first game coming Monday against Mexico.
Complete recaps of today's games will be added on Sunday.
(June 18)