(Story by Marco Stoovelaar; Photos by Fred Versluis)



Netherlands Softball Team opens Canada Cup with win vs. Mexico
Nederlands



SURREY, British Columbia (Canada) - The Netherlands Softball Team played a strong opening-game of the Canada Cup International Softball Championship on Monday-afternoon (June 20). At Softball City in Surrey, the Orange-squad outscored Mexico with a 7-2 score and got some nice defensively plays, strong pitching and solid hitting. But there was also was an administrative error in the sixth, which led to the annulment of a run and could have been costly in a game with a closer score.
The Netherlands Team arrived last Wednesday in Toronto, then played four exhibition games against Canada from Thursday on in three suburbs, including a double-header on Saturday. The Netherlands lost all four games. The team then traveled to the west-coast on Sunday.

On Monday, the Netherlands opened the score quickly with two runs in the top of the first inning and added a 3-run rally in the third at bat.
Britt Vonk led off the top of the first inning with a walk and with one out, Jessie van Aalst singled off of Mexican starter Desiree Hernández. Maxime van Dalen followed with a single that enabled Vonk to score the opening-run. Moments later, Van Aalst scored on a sacrifice fly by Cindy van der Zanden.
Mexico got one run back in its first at bat off of Orange-starter Lisa Hop. The righthander got two quick outs, including a lead-off strikeout, but then gave up a single to Jillian Celis. Mexico then got the bases loaded on two bad-hop grounders, which were ruled errors by the Official Scorer. A following single by Daniela Leal Aguilar led to the run, but Mexico left three runners behind when Hop closed with a strikeout.
The Netherlands got on base again with two outs in the top of the second inning. Damishah Charles then reached on an error and Britt Vonk reached on a nice bunt-single. A double streal followed, but the two runners were left behind on second and third base.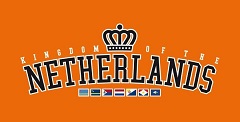 But in the third inning, the Orange Team took more distance by scoring three runs. Jessie van Aalst led off with a single, then Maxime van Dalen drove the ball into deep rightfield for a 2-run homerun. That led to a pitching change. Raci Miranda Weeks took over, but began with a walk for Cindy van der Zanden. She was forced out on a grounder by Laura Wissink, who went on to score when two errors were made.
Lisa Hop gave up a lead-off single in the second inning, but then retired the next three batters. The righthander made a great play in the bottom of the third. With one out and runners on first and second base, Daniela Leal Aguilar hit a hard line drive back to Hop. She reacted great on the one-hopper and forced the runner out at third base, then closed with another strikeout.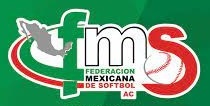 Trailing 5-1, Mexico got one run back in the bottom of the fourth inning. That at bat began with another great defensive play. Lead-off hitter Ximena Piri Gallegos hit the ball towards third base, just out of reach of 3B Dinet Oosting. Short stop Britt Vonk was backing up Oosting and made a strong throw to first base to eliminate Piri. But hereafter, Andrea Alfaro Aldape then hit the ball over the centerfield-fence for a homerun.
The Netherlands got into scoring position again in the top of the fifth inning when Cindy van der Zanden led off with a single and advanced on a grounder by Laura Wissink. With two outs, a hit by Charlotte Drijvers appeared to drop in short right-centerfield, but rightfielder Savannah Wysoki Gonzalez made a great catch, which ended the at bat. In the bottom of the fifth inning, it was Orange-leftfielder Damishah Charles, who made a nice running shoestring-catch in foul territory.
The Netherlands scored another run in the top of the sixth inning, but that was annulled. With one out, Britt Vonk walked and stole second base. She then scored on a single by pinch-hitter Annemiek Jansen. Hereafter, the Mexican coach came out to talk to the Home Plate Umpire and a meeting of the 3-man umpiring crew followed. Moments later, Jansen was ruled out for 'illegal substitution', as she had not been announced as pinch-hitter. And so, there were now two outs and Vonk had to return to second base. She then advanced to third base when a grounder by Jessie van Aalst ended in an error, but a strikeout then closed the at bat.
...Maxime van Dalen (left) and Dinet Oosting homered...
© Both Photos: Fred Versluis)
In the bottom of the sixth, Lindsey Meadows took over the Dutch pitching. She saw the lead-off hitter reach on an error, but then another great defensive play followed. Diana Arcega Beltrán hit a line drive, but short stop Britt Vonk made a great catch and completed a double play at first base with a strong throw. Meadows later closed with a strikeout.

In the top of the seventh, the Netherlands added two insurance runs. With one out, Laura Wissink singled and was replaced by pinch-runner Suka Van Gurp. She then scored when next batter Dinet Oosting drilled the ball over the centerfield-fence for a 2-run homerun that lifted the lead to 7-2.

In the bottom of the seventh inning, Mexico threatened to do some scoring, as it got the bases loaded! Lead-off hitter Savannah Wysoki Gonzalez reached on an error, but she was forced out on a grounder by Yanina Treviño Zapata. Mexico got another runner when Jillian Celis reached on an infield-hit. Lindsey Meadows followed with a strikeout. She then got the bases loaded when Alejandra Casas walked, although at least two pitches appeared to go through the strikezone. But the three Mexican runners were left behind when a grounder ended the game and that earned Meadows a save.

This was the fourth Orange-win against Mexico in history in six games played between the two countries. The last time that the Netherlands won was during the World Cup of Softball in Oklahoma City (USA) in 2016 with a 7-0 score. Thereafter, the Netherlands suffered two small losses during the World Championship of 2016 (in Canada) and 2018 (in Japan), when Mexico won only 3-2 and 1-0 respectively.

Playing for the Netherlands in this game were Britt Vonk (SS), Brenda Beers (CF), Annemiek Jansen (PH), Jessie van Aalst (RF), Maxime van Dalen (1B), Cindy van der Zanden (2B), Laura Wissink (DP), Suka Van Gurp (PR/OPO), Dinet Oosting (3B), Charlotte Drijvers (C), Damishah Charles (LF), Lisa Hop (SP) and Lindsey Meadows (RP).

(June 20)