Dutch squad Team of the Year; Brian Farley Coach of the Year
Nederlands

THE HAGUE (Neth.) - The Dutch National Baseball Team was chosen as Team of the Year on Monday-evening during the annual Sports Gala organized by the NOS and NOC*NSF and supported for the first time this year by Lotto. Dutch National Team-Manager Brian Farley was chosen as Coach of the Year.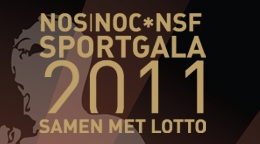 The Dutch Baseball Team, which made history by winning the world title for the first time in October in Panama, was one of three teams nominated for the Sports Team of the Year Award. The other nominated teams were the Women Shorttrack Relay Team, which won the European title and captured silver on the World Championship, and the Women Swimming Relay Team, that won the world title on the 4x100m relay.
Also nominated for Coach of the Year were Jacco Verhaeren, the national swimming team coach, and Roel Verwijlen, the coach of his son Bas, who won the silver medals in the European and World Fencing Championships. It was the tenth time that a Coach of the Year was chosen. In 2007, then National Baseball Team Manager Robert Eenhoorn shared the award with Foppe de Haan (soccer).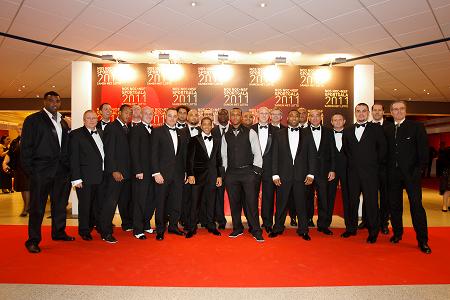 ...The Dutch Baseball Team at the Gala...
(© Photo: Rob Jelsma / KNBSB)

Chosen as Female Sports Athlete of the Year was Ranomi Kromowidjojo (swimming, silver at World Championship 50m, bronze 100m, world titel team-relay, three world titles short track). Also nominated were Marianne Vos (cycling) and Ireen Wüst (skating).

Male Sports Athlete of the Year was Epke Zonderland (gymnastics, European champion horizontal bar, European silver parallel bars). Also nominated were Bob de Jong (speed skating) and Bas Verwijlen (fencing). Zonderland also won the award in 2009.

Thierry Schmitter (sailing, World Champion, winner World Cup) was named Handicapped Athlete of the Year. Also nominated were Esther Vergeer (wheelchair-tennis) and Maikel Scheffers (wheelchair-tennis).

The Young Talent Award went to Dafne Schippers (track & field). Also nominated were Jeffrey Herlings (motocross) and Sharon van Rouwendaal (swimming).

The Fanny Blankers-Koen Career Award was handed out to Edwin van der Sar, who retired as soccer-keeper.

(December 12)