Breaking News: Rob Cordemans to stay in Amsterdam!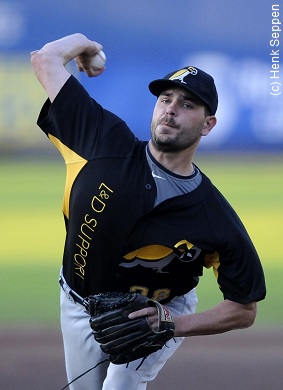 ...Rob Cordemans...
...back in Amsterdam...
(© Photo: Henk Seppen)
Nederlands


AMSTERDAM / THE HAGUE (Neth.) - It was another unexpected turn of events, but on Monday, October 31, veteran pitcher Rob Cordemans changed his mind, annulled his transfer to ADO and decided to stay with Dutch champion L&D Amsterdam Pirates after all. Cordemans announced his decision on the final day of the transfer-period, which also happened to be his 37th birthday.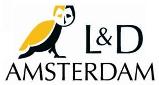 Five days ago, the news broke that Cordemans had left Amsterdam Pirates to play for ADO in the 2012 season, which was an unexpected decision for the management in Amsterdam and resulted in several surprising reactions. But today, Cordemans reversed his decision. He stated that he had agreed to play for ADO, but opted to annul his transfer, as he wasn't convinced that ADO could field a competitive team in the next season where he was able to play with success.
On October 15, Cordemans was the starting and winning pitcher for the Dutch Baseball Team in the final of the World Championship against Cuba in Panama, resulting in the first-ever and historic world title for the Netherlands.
This season, Cordemans was the pitching ace for L&D Amsterdam Pirates, with whom he captured the Dutch championship title. Cordemans, who turns 37 this week, finished the regular season with a 9-1 record and league-best 0.31 ERA. In 88 innings, the righthander struckout a league-leading 127 batters and walked only 10, while giving up only 40 basehits and five runs (three earned). Next year will be Cordemans' third in the Dutch capital.
(October 31)