Vaessen Pioniers, Sparta-Feyenoord, UVV win tournaments
Nederlands



BUSSUM / ROTTERDAM / VLEUTEN (Neth.) - Vaessen Pioniers on Sunday won the 30th edition of the In Memoriam Charles Urbanus Sr. Tournament, which came a week after the team remained unbeaten and won the MJFP Jan van de Vegte Memorial in Nijmegen (the recaps of this event will be added later this week). Sparta-Feyenoord won it's third game in two days to win the Hudson John Tournament, while host UVV also won it's own tournament, the Jersey53 Cup.

For all big league-teams, these games were the final preparations for the upcoming regular season, which opens next Thursday-evening, April 5. The weathermen predict a very cold opening evening, as their might be freezing temperatures.

The scheduled games for Opening Day are
Vaessen Pioniers vs. Corendon Kinheim, at Hoofddorp
AamigoO ADO Lakers vs. Mr. Cocker HCAW, at The Hague
DOOR Neptunus vs. Sparta-Feyenoord, at Rotterdam
UVV vs. L&D Amsterdam Pirates, at Vleuten

All games start at 7:30 PM.
---
In Memoriam Charles Urbanus Sr. Tournament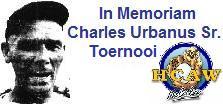 On Day 3 of this tournament, Dutch champion L&D Amsterdam Pirates opened with a surprising 2-0 loss vs. AamigoO ADO Lakers. Another surprise score followed, as in the next game, ADO lost 3-1 to Robur '58, which plays in the second highest league. A win would have given ADO the tournament-win, but now the team's only possibility to win the event was a victory by Mr. Cocker HCAW against Vaessen Pioniers later in the day. In that case, ADO and HCAW would end in a tie, but as ADO had won the face-to-face contest, it would have been awarded first place. But in the end, this scenario was adjusted later in the day.

In the third game of the day, Vaessen Pioniers shutout Robur '58 5-0 to set up the all-deciding game against host Mr. Cocker HCAW. A game which would decide first place: either Pioniers or ADO. In a very close game, Pioniers won the game 2-1 to move into first place and take the tournament win.

The last time Pioniers won the event was in 2008 and 2009. Last year, Corendon Kinheim was the winner.

More details will be added when available
Final Standings
#
Team
G
W
L
T
P
1
Vaessen Pioniers
4
2
-
2
6
2
AamigoO ADO Lakers
4
2
1
1
5
3
Mr. Cocker HCAW
4
1
2
1
3
4
L&D Amsterdam Pirates
4
1
2
1
3
5
Robur '58
4
1
1
1
3
Individual Awards
Award
Winner
Team
Most Valuable Player
Sidney de Jong
L&D Amsterdam Pirates
Best Hitter
Michael Duursma
Vaessen Pioniers
Best Pitcher
Mathijs Naujoks
Robur '58
---
Hudson John Tournament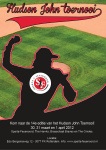 Sparta-Feyenoord remained unbeaten on Day 3 of the 14th edition of this tournament by winning 9-1 vs. Brasschaat Braves from Belgium to become the winner of the event. Sparta-Feyenoord last won the tournament in 2010, while DOOR Neptunus was the winner last year.

The day started with a 7-2 victory of The Hawks vs. Orioles. The second game of the day, and last in the event, was decisive for first place, as the winner would take the tournament-win. As mentioned, Sparta-Feyenoord convincingly won 9-1 to remain unbeaten and win the event.

Trailing 1-0, Sparta-Feyenoord scored three runs with two outs in the first inning, including two on an error. The game then remained scoreless for the next four innings, but then Sparta-Feyenoord added four more runs in the sixth at bat on a double by Churandy La Cruz and singles by Siegert Flaneur and Jarred Duin. A throwing error in the seventh inning accounted for two more runs to make it 9-1. Starter Gregory Gustina gave up seven hits in six innings, before being relieved by Lenko Elisabeth.

More details will be added when available
Final Standings
#
Team
G
W
L
T
P
1
Sparta-Feyenoord
3
3
-
-
6
2
The Hawks
3
1
2
-
2
3
Orioles
3
1
2
-
2
4
Brasschaat Braves
3
1
2
-
2
Individual Awards
Award
Winner
Team
Most Valuable Player
Derrick Isenia
Brasschaat Braves
Best Hitter
Kevin van Nederpelt
Sparta-Feyenoord
---
Jersey53 Cup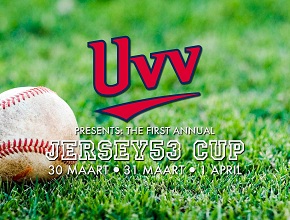 Day 3 of the first edition of this tournament began with an 1-1 tie between Mannheim Tornados (Germany) and Kotlarka Praha (Czech Republic). As was the case in the other two tournaments, mentioned above, the final game of the event would decide first place. In this game, host UVV won 3-1 vs. DOOR Neptunus to become the tournament-winner.

More details will be added when available
Final Standings
#
Team
G
W
L
T
P
1
UVV
3
2
1
-
4
2
DOOR Neptunus
3
2
1
-
4
3
Kotlarka Praha
3
1
1
1
3
4
Mannheim Tornados
3
-
2
1
1
Individual Awards
Award
Winner
Team
Most Valuable Player
Ryan Murphy
UVV
Best Hitter
Danny Rombley
UVV
Best Pitcher
Kevin Heijstek
DOOR Neptunus
(April 1)