Rick van den Hurk is a Pirate
Nederlands

PITTSBURGH, Pennsylvania (USA) - Pitcher Rick van den Hurk has signed a contract with the Pittsburgh Pirates. The club has confirmed and announced the signing of the righthander, who last Friday became a Free Agent after not accepting an outright assignment by the Cleveland Indians to its Triple-A team. Instead of accepting the transfer, Van den Hurk opted for Free Agency. Some clubs showed interest after that, including the Pirates.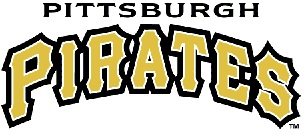 With the signing, Van den Hurk ends a busy period. He started the season with the Baltimore Orioles, was released, signed with the Toronto Blue Jays, threw four games in Spring Training, was put on waivers, was claimed by the cleveland Indians, threw two more Spring Training-games, was designated for assignment, then was outrighted to Triple-A, resulting in Free Agency and now has signed with the Pittsburgh Pirates. And this all in a 2-month span.
It has not yet been announced when he will be activated and was his assignment will be.
To be continued.
(April 12)