UVV releases Ryan Murphy
Nederlands

VLEUTEN (Neth.) - UVV on Wednesday-evening announced that it has released 1B Ryan Murphy, as the Canadian 'was not bringing the things which were expected from him to bring for the team'. Currently, UVV is in fifth place, 11 points (or 5 1/2 games) behind DOOR Neptunus and Corendon Kinheim, who share third place. UVV has 12 games left in the regular season, before the league is split with the top-4 qualifying for the Play-Offs and the bottom-4 continuing in the Play-Downs. The season is scheduled to end at the end of August, before the start of the European Championships.

Head Coach Frank Koene and the Board of UVV Topsport had a meeting with Murphy earlier on Wednesday, then informed the players of the decision. Koene stated that it has been a tough decision, as Murphy also played for him three years ago when both were with Hoofddorp Pioniers, where he was very successful. Murphy will stay in the country through the end of June, but will not play anymore for UVV in the upcoming games.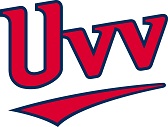 Ryan Murphy played in 27 of UVV's 30 games this season and batted .255 (25-for-98), including six doubles. He scored 12 runs and also batted in 12, while striking out 27 times and walking 14 times. Defensively, Murphy played at first base and was credited with 232 putouts, eight assists and three errors. While being a pitcher in his past seasons, Murphy wasn't used as a pitcher by UVV this season. In his last game on Tuesday-evening, Murphy grounded out, walked and flied out, but also committed an error in a 4-0 loss in a make-up game vs. Corendon Kinheim.
Before being added to the roster of UVV in December last year, Murphy already had played for five other European clubs. In 2005, he briefly played professionally in an Independent League, then came to Europe where he played for Savigny Lions in France in 2006 and was named MVP after completion of the Cup Winners Cup.
He then came to the Netherlands and played for MediaMonks RCH in the Dutch big league in 2007, leading the team with a .365 average, three homeruns and 20 runs batted in, while winning six games as a pitcher. In 2008, Murphy played for L&D Amsterdam Pirates, which then won the Dutch championship title. Murphy was named MVP of the Holland Series in his lone season in Amsterdam.
In 2009, he played for Konica Minolta Pioniers, which then was led by Head Coach Frank Koene. It was his best season in the highest division, as he struckout 104 batters in 110 2/3 inning and walked only 15 batters. He led Pioniers with a .312 average, 49 basehits and 11 doubles, while batting in 30 runs and scoring 21. As a pitcher, he led the big league with 10 victories, innings pitched, complete games and strikeouts and was named both Most Valuable Player as well as Best Pitcher of the season.
Murphy then went on to play again in Australia for his third winter-season and tried his luck in the Taiwanese Professional League in 2010. But there, he was released after his first start and returned to Europe, where he played for Technika Brno in the Czech Republic for the remainder of the season. He led Brno in hitting (.391) and ERA (1.74) and reached the final for the Czech championship title. In the following two winters, Murphy again played in the Australian Baseball League, before returning to the Netherlands to play for UVV this season.
(June 13)