Green light for merger IBAF and ISF
Nederlands

LAUSANNE (Switzerland) - On Wednesday, the International Baseball Federation (IBAF) announced the final results of the mail-in ballot, which was an unanimous approval from the IBAF membership-countries to merge with the International Softball Federation (ISF), that will create a new and unified world body that would govern both baseball and softball at the international level.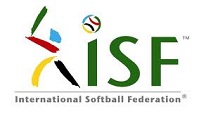 On October 30, in Houston, Texas (USA), the members of the ISF already formally approved the establishing of a single international baseball and softball organization to oversee the two sports.
,,This is another critical step in the long-term prosperity and development of softball and baseball worldwide'', IBAF- President Riccardo Fraccari stated after the results were announced.
,,We are moving forward with our colleagues from softball in an effort to streamline administration, add key support to our athletes and National Federations and further develop our sports, and we look forward to presenting an exceptional value proposal to the Olympic Movement for 2020 and beyond'', added Fraccari.
ISF-President Don Porter received the positive news during his latest meetings with Fraccari in Rome (Italy). ,,We congratulate and applaud our partners at IBAF on this historic decision which puts the interests of all our athletes and our sports first'', Porter reacted. ,,As we prepare our first important presentation to the IOC Programme Commission as a joint International Federation in a few days, this confirmation from IBAF gives us added inspiration and momentum'', Porter said.
(December 13)