Neptunus gets 2 points subtracted; appeals
Nederlands


NIEUWEGEIN / ROTTERDAM (Neth.) - On Tuesday, April 17, the Dutch Association KNBSB has declared void the season's opening game of DOOR Neptunus vs. Sparta-Feyenoord. Neptunus, which won the game 20-0, also got two points subtracted from its ranking (teams get two points for each win) plus a 25 Euro fine. Neptunus has appealed the decision.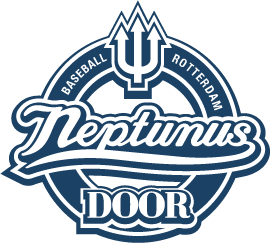 Reason for this penalty was the fact that Neptunus' 1B Coach Adonis Kemp took his regular position in the 1B coaches box in the Opening Game, while he had to sit a 2-game suspension, which was a left-over from last season. Towards the end of the season, Kemp was ejected and got a 2-game suspension. Neptunus appealed the suspension, but it was upheld, meaning he wasn't eligible to coach in the first two games of this season.
On its website, Neptunus admits that no one has thought about the suspension when the new season opened, so Kemp took his place in the coaches box on April 5. After completion of the game, the omission was brought to Neptunus' notice. On April 6, the board of Neptunus wrote to the KNBSB and admitted the wrongdoing, adding that Kemp would sit down his two games in the two following games on April 7 and 8, also vs. Sparta-Feyenoord.
In its reaction on its website, Neptunus states that it was startled when informed by the KNBSB of the penalty, which it finds disproportionate. The penalty includes the game being declared void, two points substracted, a 25 Euro fine and the game has to be replayed on a later date at the site of Sparta-Feyenoord, which will be announced within a week by the KNBSB. Neptunus has confirmed that it has appealed the decision.
Because of the penalty, Neptunus is now in sixth place.
(April 19)