Pittsburgh to NLDS after winning Wild Card Play-Off
Nederlands

PITTSBURGH, Pennsylvania (USA) - Pittsburgh Pirates defeated Cincinnati Reds 6-2 on Tuesday-evening, October 1 in the National League Wild Card Play-Off to advance to the National League Division Series (NLDS). Pittsburgh outhit Cincinnati 13-6, including three basehits by Russell Martin, who homered twice.

As the Wild Card-winner, Pittsburgh now will meet St. Louis Cardinals in the best-of-five NLDS, facing the team with the best overall record in the National League. The best-of-five begins on Thursday in Busch Stadium in St. Louis.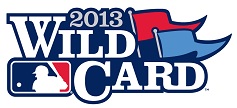 On Wednesday, the Wild Card Play-Off in the American League will be played between Cleveland Indians and Tampa Bay Rays.
Pittsburgh opened the score on Tuesday in the second inning on two homeruns. Marlon Byrd first led off with a homerun, then Russell Martin added one with one out.

A third run was added in the bottom of the third inning. Andrew McCutchen led off with a single and advanced to third base when an error was made on a force play-grounder. He then scored on a sacrifice fly by Pedro Alvarez.
In the fourth inning, Cincinnati got a run back when lead-off hitter Shin-soo Choo was hit by a pitch. The Korean then moved on a single by Ryan Ludwick and scored with two outs on a single by Jay Bruce.
Pittsburgh answered with two runs in the home of the fourth. With one out, Starling Marte doubled, which led to a pitching change. New pitcher Sean Marshall was greeted with an RBI-double by Neil Walker. Next, Andrew McClutchen was walked intentionally, then the bases got loaded when next batter Justin Morneau received a 'normal' walk. Morneau joined the Pirates on August 31 after being traded by Minnesota Twins, where he had played since 2003. Since he was on the roster on August 31, he became available to play for the Pirates in the postseason. After Morneau's walk, Marshall was then replaced by J.J. Hoover, who gave up a force play-grounder to Marlon Byrd, but that enabled Walker to score a run.
The Pirates then added another run in the seventh at bat when new pitcher Logan Ondrusek gave up a lead-off homerun to Russell Martin, his second in the game.
Another homerun was hit in the eighth inning, but this time by Cincinnati. New pitcher Tony Watson had one out when Shin-soo Choo homered into rightfield. As a fan reached out over the railing and touched the ball, the umpires reviewed a replay of the situation, but it remained a homerun and so the score became 6-2.
Two Dominican pitchers started the game, lefthander Francisco Liriano for Pittsburgh and righthander Johnny Cueto for Cincinnati. Liriano threw seven strong innings, striking out five and giving up only four hits to become the winning pitcher. Cueto gave up seven hits and four runs in the 3 1/3 inning he pitched.
(October 1)