Rick van den Hurk to play in Korea
Nederlands

DAEGU, South Korea - Dutch pitcher Rick van den Hurk will continue his professional career in South Korea, as he has signed an one-year contract with Samsung Lions, the defending Korean champion. At the end of last week, the 27-year old righthander was released by the Pittsburgh Pirates.

Van den Hurk, who has ten professional seasons behind him, is the second Dutch professional player who signed a contract in an Asian country recently. In December, outfielder Andruw Jones signed a contract with Tohoku Rakuten Golden Eagles in Japan after being granted his Free Agency by the New York Yankees in October.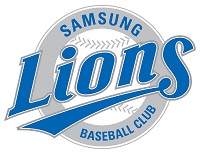 Van den Hurk is not the first Dutchman to play in the Korean Baseball Organization. Hensley Meulens played for SK Wyverns in the 2000 season, which was also the year that he hit his historic game-winning double that lifted the Dutch National Baseball Team to a victory over Cuba during the Olympic Games in Sydney (Australia), which then was the first Olympic loss ever for the Cuban squad. Currently, Meulens is the Hitting Coach of the San Francisco Giants and will be the Manager of the Dutch squad during the upcoming World Baseball Classic in March. After completion of the Sydney Olympics, South Korean professional clubs also showed interest in Dutch pitcher Jurriaan Lobbezoo. The lefthander even traveled to South Korea for a try-out, but in the ended didn't sign a contract and continued his career in the Netherlands.
Samsung Lions, based in Daegu, is one of eight teams in the Korean Baseball Organization, which organizes the Korea Baseball Championship (the official name for the highest professional league). Founded in 1982, the club is one of the first professional baseball teams in South Korea, which started its professional league in the same year. In 1982, the Lions played the first-ever professional baseball game in the country. The Lions won the Korea Series five times, including last season when the team was 80-51. As the champion, the team qualifies for participation for the Asia Series, which is the overall championship for the professional leagues in Japan, South Korea, Chinese Taipei, China and Australia. In 2011, the Lions also won this event to become the first non-Japanese located team to win the Asia Series, which was first held in 2005.
Korean professional teams are allowed to have two foreign players on its rosters. Most of them are Americans and almost all of them are pitchers.
(January 7)