St. Louis defeats Pittsburgh to force 5th game
Nederlands

PITTSBURGH, Pennsylvania (USA) - Michael Wacha threw five perfect innings and took a No-Hitter into the eighth inning in a 2-1 victory of the St. Louis Cardinals at Pittsburgh Pirates on Monday to even the National League Division Series at 2-2. The series now moves back to St. Louis, where the deciding Game 5 will be played on Wednesday.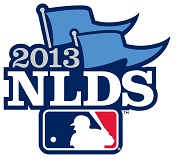 The 22-year old Wacha, who made his Major League-debut on May 30 after only one season in the minor league, threw five perfect innings, then walked lead-off hitter Russell Martin in the sixth inning. But hereafter, Wacha retired the next seven batters again. With one out in the bottom of the eighth inning, Wacha's No-Hitter and shutout ended when Pedro Alvarez homered. Macha then walked Martin again and was relieved by Carlos Martinez, who completed the eighth inning. Trevor Rosenthal pitched the ninth inning for the Cardinals and earned a save.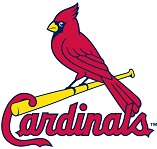 In his last start of the regular season, Wacha threw 8 2/3 hitless innings vs. Washington Nationals. His No-Hitter then ended with an infield-hit off of his own glove.
When Wacha gave up the homerun, the Cardinals already were leading 2-0. The team scored both runs in the top of the sixth inning. Pittsburgh-starter Charlie Morton then walked lead-off hitter Carlos Beltran, which was followed by a 2-run homerun by Matt Holliday. And that was the Cardinals and rookie Wacha needed.
(October 7)