Japan leads in East Asian Games
Nederlands

TIANJIN (China) - Japan leads the 7-team baseball-tournament of the 6th East Asian Games, which is currently in progress in Tianjin, in North China near capital Beijing. The East Asian Games is a multi-sport event and is organized every four years since 1993 for East Asian countries plus the pacific island of Guam. Nine East Asian countries are participating in China in 262 events in 22 sports, including baseball. The participating countries are China, Guam, Hong Kong, Japan, Macau, Mongolia, North Korea, South Korea and Chinese Taipei (or Taiwan).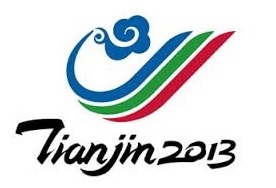 It marks the second time that the event takes place in China, which also hosted the first edition in 1993 in Shanghai. In following years, the Games were organized in South Korea (1997), Japan (2001), Macau (2005) and Hong Kong (2009).
Except for Macau and North Korea, seven countries are participating with their national team in the baseball-tournament.
At Tianjin Sports Center Baseball Field, Japan, the number 3 on the IBAF World Ranking-list, opened the nine-day tournament with a big 36-0 win vs. Mongolia, which stands on 65th place on the IBAF ranking.
Hereafter, Japan shutout host China 4-0, but then suffered a surprisingly big 11-0 loss vs. Taiwan in seven innings. Leading 5-0, Taiwan rallied for six runs in the fourth to continue the upset in which pitcher Yao-lin Wang dominated for six innings. In the following days, Japan won 18-0 vs. Hong Kong and 6-3 vs. South Korea. Today (Friday, October 11), Japan won 12-0 vs. Guam.
With a 5-1 record, Japan leads the tournament. The preliminary round ends on Saturday with Japan having the day off. The Asian baseball powerhouse will play its next game on Sunday in the semi-final.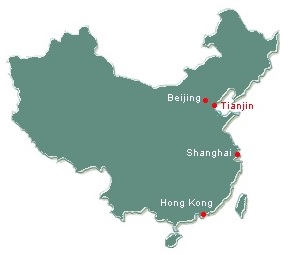 Also qualified for the Play-Offs are Taiwan and South Korea.
The team from Chinese Taipei opened with a 15-0 win vs. Guam, while the Koreans had the first day of the event off. On Day 2, Taiwan shutout Hong Kong 25-0 (scoring 12 runs in the second inning) and the Koreans won 13-0 vs. Guam. For Taipei, Chi-hung Hsu homered in the 12-run second. The next day, both teams registered another shutout. Taiwan surprised with an 11-0, 7-inning win vs. Japan, while Korea won 37-0 vs. Mongolia.
The two teams then won their fourth game of the event last Wednesday. Taiwan handed Mongolia another big loss, 30-0, while Korea won 8-3 vs. China.
On Thursday, both teams suffered a loss. Korea was beaten 6-3 by Japan, while Taipei was emtpy-handed against host China, 4-3. The Taipei-squad led 3-0, but then China tied the score with a 3-run rally in the eighth inning. China then won the game in the 10th inning.
Today, Taiwan had the day off, but South Korea won 16-0 vs. Hong Kong.
With this, Taiwan and Korea now share second place with a 4-1 record and will close the preliminary round on Saturday facing each other to decide second and third place.
The fourth place also will be decided on the final day of the preliminary round. Currently, China (number 20 on the World Ranking) is in fourth place with a 3-2 record, followed by Guam (number 41 on the Ranking), which is 2-3. The two teams meet on Saturday. When China wins, it will advance to the Play-Offs. When Guam wins, they will advance based on the head-to-head result against China.
Hong Kong (number 35 on the IBAF Ranking) and Mongolia (number 65) are both winless after five games, but they also will meet on Saturday, meaning one of them will record a victory. In its first three games, when it faced the baseball top-3 from Asia, Mongolia gave up 30 or more runs each time. It lost 36-0 vs. Japan, 37-0 vs. South Korea and 30-0 vs. Taiwan. In its five games, Mongolia scored only one run (vs. Guam) and gave up 150. Hong Kong scored three runs (also vs. Guam) and gave up 75 runs.
The final of the event will be played on Monday.
(October 11)