Doosan Bears avoid sweep in Korean Play-Offs
Nederlands

SEOUL (South Korea) - Doosan Bears won 4-3 in 14 innings vs. Nexen Heroes on Friday-evening (October 11) to avoid a sweep in the First Round of the Play-Offs in South Korea. Nexen now leads the best-of-five 2-1. Game 4 will be played on Saturday.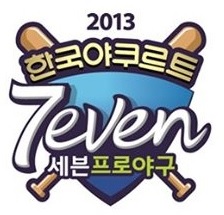 For the third time in a row, the game ended with a walk-off basehit and for the second time, a game needed extra innings, as Game 2 lasted 10 innings.
Only one time before, a team turned a 2-0 deficit into a 3-2 win to advanced to the Second Round. That was in 2010 and was done by Doosan Bears, who today won at home in Jamsil Stadium. The stadium is a historic landmark in Korean baseball. It was opened in 1982 (the first season of professional baseball in South Korea) and then was the site for the World Championship. It was there that the Netherlands Baseball Team, then led by Jim Stoeckel, finished in sixth place, which was long it best qualification ever. In 1988, the stadium was the site for the baseball-tournament in the Olympic Games and the Dutch Team also participated in that event.
The Bears opened the score in the first inning on a sacrifice fly by Hyun-soo Kim. The home team added two runs in the fourth inning when Jun-seok Choi and Sung-heon Hong hit back-to-back homeruns. The umpires reviewed the first homerun, but the decision remained as called.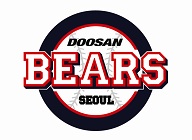 Doosan-starter Kyung-eun Noh threw six strong innings, but then the Heroes came back into the game in the top of the seventh inning. Taek-heun Lee singled and Byung-ho Park walked, then Min-sung Kim followed with a 3-run homerun that tied the score.
In the bottom of the ninth inning, the Bears had its winning run on third base. Sung-heun Hong then hit a line drive into centerfield, where Han-joon Yoo made a great sliding catch. The runner had taken off on the line drive, but now had to return to third base. The inning ended when Won-seok Lee grounded out to first base. But Lee would become the hero for the Bears in the fourteenth inning.
In the top of the 11th inning, Seong-yeol Lee led off with a single for the Heroes. Reliever Myung-jun Yun then made an errant throw to first base trying to pick him off. As the ball left the field, Lee was awarded third base for the overthrow, but he stranded there. In the bottom of the 11th, the Bears also left a runner on third base.
In the bottom of the 14, Su-bin Jeong led off with a walk off of new pitcher Young-min Kim. A single by Sung-heun Sung brought Jeong to third base. Next hitter Won-seok Lee then delivered the game-winning single to end the game, which lasted almost five hours.
(October 11)