Puerto Rico dethrones Japan to become first finalist
Nederlands

SAN FRANCISCO, California (USA) - Puerto Rico upset 2-time defending champion Japan in the first semi-final on Sunday-evening. With a 3-1 win, Puerto Rico detroned Japan and became the first team to qualify for the final of the World Baseball Classic. Almost 34.000 spectators attended the game in AT&T Park in San Francisco.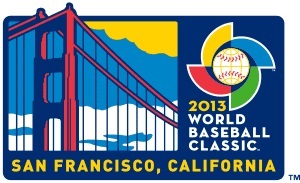 The second finalist will come from the match-up between the Netherlands and the Dominican Republic, which will be played on Tuesday-evening. That game starts at 7:05 PM local time, which is 2:05 AM in the Tuesday/Wednesday-night Dutch time. The game will be broadcast live by NOS Studio Sport.
The Final of the World Baseball Classic will be played on Tuesday and starts at 5:05 PM local time (1:05 AM Dutch time).
Puerto Rico struck early against Japan, scoring a run in the first inning. With one out, Irving Falu and Carlos Beltrán walked. Next, Jadier Molina struckout, but then Mike Aviles followed with a single that gave Puerto Rico an early lead.
Puerto Rico held on to the minimal lead, then added two big runs runs in the seventh inning. Mike Aviles then led off with another single and Alex Rios followed with a 2-run homerun to make it 3-0.
Japan was held to only three basehits in the first seven innings. The Asians then added three more in the eighth inning, appeared to create a rally, but then ran itself out of it. With one out, pitcher Randy Fontanez gave up a triple to Takashi Toritani, who then scored on a following single by Hirokazu Ibata. Hereafter, Seiichi Uchikawa also singled to put runners on first and second base and still only one out and powerhitter Shinnosuke Abe coming up. But then, moments later, a crucial situation followed as Uchikawa took off from first base en route second base where Ibata was still standing, meaning one of the two had either missed a sign or misread a sign. Uchikawa was tagged out, then Shinnosuke Abe grounded out to what might have been a productive inning. But instead, Japan trailed 3-1 when entering the ninth inning. And that was also the final score. And score, another game of this WBC ended with an upset score.
(March 17)