Giants one win away from Japan Series
Nederlands

TOKYO (Japan) - Yomiuri Giants took a 3-0 lead in the best-of-seven Final of the Central League Climax Series on Thursday-evening (October 17), meaning the team is one win away from clinching the Japan Series. Tonight, the Giants shutout Hiroshima Toyo Carp 3-0 in the second game of the 6-game series between the two teams. As winner of the regular season in the Central League, the Giants began the series with an one-win advantage.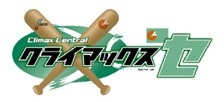 The Giants scored all their runs in the bottom of the third inning on one swing. Yoshiyuki Kamei led off with a single and moved on a sacrifice bunt by pitcher Tomoyuki Sugano. Hereafter, Hisayoshi Chono walked. This brought second baseman Takayuki Terauchi in the batter's box and he drilled the ball over the leftfield-fence for a 3-run homerun.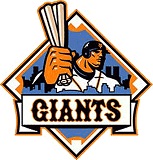 In the remainder of the game, the Giants added only three more basehits and left two runners in scoring position.
The pitching for both teams was strong tonight. Tomoyuki Sugano dominated for the Giants, as he went the distance and gave up only three basehits, while striking out eleven batters. He walked only one.
Sugano retired the first 10 batters he faced. With one out in the fourth inning, he accounted himself for the first runner. He struckout Ryosuke Kikuchi, but the third strike ended in a wild pitch, which led to the first runner. After retiring the side in the sixth inning, Sugano's No-Hitter was broken when pinch-hitter Soichiro Amaya singled with one out. Sugano then retired the side again in the seventh and eighth inning.
With one out in the ninth, Hiroshima threatened to score some runs, as it got the bases loaded. Yoshihiro Maru and Ryosuke Kikuchi then both singled and Kila Ka'aihue walked. But then a foul-out and flyout ended the game.
(October 17)