Giants complete sweep to reach Japan Series
Nederlands

TOKYO (Japan) - Yomiuri Giants is returning to the Japan Series. On Friday-evening (October 18), the Giants won 3-1 vs. Hiroshima Toyo Carp to complete a sweep in the best-of-seven Final of the Central League Climax Series. As winner of the regular season in the Central League, the Giants began the series with an one-win advantage. And so, with its third win in a row vs. Hiroshima the sweep was completed.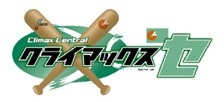 With this, the Giants again will play in the Japan Series, which opens on Saturday, October 26. Last year, the Giants won the Series for the 22nd time in its long history, beating Hokkaido Nippon-Ham Fighters, 4-2. Yomiuri Giants is the oldest and best-known baseball-club in Japan, being founded in 1934.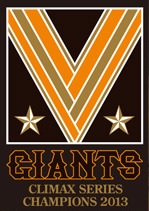 It was Hiroshima that opened the score in the first inning. Giants-starter Toshiya Sugiuchi walked lead-off hitter Yoshihiro Maru, who then advanced on a sacrifice bunt by Ryosuke Kikuchi. A following single by Eishin Soyogi then brough Maru home for the first run of the game. While Hiroshima produced a run with its first three batters of the game, it was to be the team's lone run.
After giving up the run, Sugiuchi retired the next two batters, then allowed only one more player to reach base in the next six innings. After having retired six batters in a row, he gave up an one-out double to Maru in the third inning, but then retired the next 14 batters in a row. Scott Mathieson pitched then eighth inning and gave up a 2-out single, then Kentaro Nishimura retired the side in the ninth to earn a save.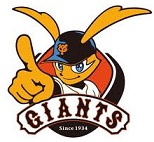 The Giants came alongside in the bottom of the third inning when Hisayoshi Chono, Takayuki Terauchi and Shinnosuke Abe hit three consecutive singles with two outs off of starter Yusuke Nomura.
In the fourth inning, the team from Tokyo took a 2-1 lead. With one out, Josť Lopez walked, then raced home when Hayato Sakamoto followed with a doube.
In the fifth at bat, the Giants lifted the lead to 3-1. Chono led off with a single, advanced on sacrifice bunt by Terauchi, then scored his second run in the game on a single by Abe, who with that batted in his second run.
The Giants now have more than a week to prepare for the Japan Series. Their opponent comes from the Final in the Pacific League Climax Series between Tohoku Rakuten Golden Eagles and Chiba Lotte Marines. In that Series, the Golden Eagles led 2-0 before today, but the Marines tonight won its first game, 4-2. The Series continues with Games 4 and 5 in the weekend in Sendai.
(October 18)