Dates, site EC 2014 announced; Dutch to play in Czech Republic
Nederlands

LAUSANNE (Switzerland) - The Executive Committee of the European Baseball Confederation (CEB) has announced and confirmed the dates and sites for the European Baseball Championship for next year. It already was announced earlier that the event will take place in Germany and the Czech Republic, but now the sites are also confirmed.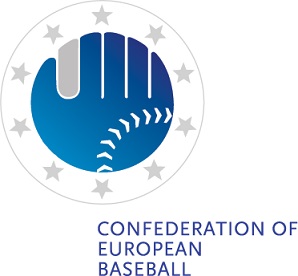 The 33rd European Championship will be held September 11 through 20. As in previous years, the 12-team field of participants will be split into two groups of six. One group will play its games in the First Round in Regensburg (Germany), the other in Ostrava (Czech Republic).
Group A, which will play its games in Ostrava, will be formed by Croatia, Czech Republic, Greece, Netherlands, Russia and Spain.
Group B, which has Regensburg as playing site, exists of Belgium, France, Germany, Great Britain, Italy and Sweden.
The top teams then will advance to the Play-Offs and Final Round, which will be played in the cities of Trebic and Brno in the Czech Republic.
Italy is the reigning European Championship, having captured the title last year in Rotterdam (Netherlands) and in 2010 in Stuttgart (Germany). The Netherlands is the recordholder with 20 titles, but captured its last in 2007 in Barcelona (Spain), which then was its fifth in a row. Italy has won the Championship ten times. The remaining two titles were won by Belgium, which won in 1967, and Spain, which won the second edition in 1955.
Playing sites
All playing sites have a history of organizing several tournaments through the years.
Brno is one of the frontrunners, as it has organized an event annually in the last six years. In 2008 and 2010, a Qualification and Play-Off Pool of the European Cup was organized there. A Relegation Play-Off for the European Cup took place in 2011 and 2012 in Brno, which also hosted the Final Four in 2011. Brno was also the site for the European Championship Cadets in 2009 and European Championship Under 21 in 2010. It then combined with Trebic for the European Cadets Championship in 2011 and EC Under 21 in 2012.
Regensburg this year hosted the European Cup Qualifier CEB Cup, which was won by Unipol Bologna (Italy). In September 2012, the Armin-Wolf Baseball Arena in Regensburg was the site for one of the Qualifying Rounds of the World Baseball Classic. In 2008, an European Cup Tournament was held in the German city.
Ostrava organized two softball-events recently. In 2012, it was the site for the Women Cup Winners Cup, Pool B and this year, the European Cadets Championships Softball were held in Ostrava.
(October 19)