Dutch Baseball Women open World Championship with big loss
Nederlands

MIYAZAKI (Japan) - The Netherlands Women Baseball Team opened the sixth edition of the World Championship with a big 11-0 loss on Monday-morning (September 1) vs. Canada. The tournament is played in Miyazagi (Japan).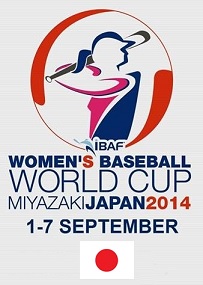 In the Miyazagi Ivy Stadium, the Dutch Team not only was unable to score a run, the squad also didn't register a basehit. Seven Dutch players reached base off of two Canadian pitchers, four of them via a walk. Two others reached on a fielder's choice, the last batter reached when a strikeout was followed by a wild pitch. That happened to Kyra van Genderen in the top of the 5th inning with pinch-hitter Marije Filius on first base, who therefore become the lone Dutch runner to reach second base.
The Dutch offense initially left a good impression in the top of the first inning. Kyra van Genderen led off with a line drive, which was caught, while Thari Diefenbach walked with two outs, but a strikeout ended the inning.
In the bottom of the first inning, Canada rallied for eleven runs on nine basehits, including two by Katherine Psota.
From the second inning, the Dutch defense played well and didn't gave up additional runs. It almost turned a double play in the second inning when a runner advanced to third base following an outfield-catch. In the third and fourth inning, a Canadian line drive was caught by 3B Famke Gildemacher and short stop Sofie van de Wiel respectively.
The game ended after 4½ inning due to the 10-run mercy rule.
The Dutch Team meets the USA in its next game on Tuesday.
(September 1)