Roster Dutch Baseball Team includes 11 professionals
Nederlands

AMSTERDAM (Neth.) - Steve Janssen, Manager of the Netherlands Baseball Team, has included eleven active professional players on the 27-man roster for the upcoming international tournament in Sénart (France), which opens on Thursday and officially listens to the name of France International Baseball Tournament - Yoshida Challenge. The Dutch Team plays its first game on Saturday and then meets Japan. Hereafter, the Orange squad plays against Belgium and France to be followed by a final game on Tuesday.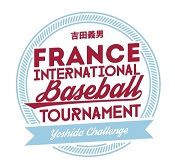 After completion of the tournament, Janssen will announce his 24-man roster for the European Championship, which opens on September 12. The Dutch Team plays in Group B, which plays its games in Ostrava (Czech Republic). Group A plays its games in Regensburg (Germany). The final round of the event takes place in Brno (Czech Republic).
Included in the eleven professional players is outfielder Roger Bernadina, who this season played in 44 Major League-games for the Cincinnati Reds. He was released on June 27, then signed a contract with the Los Angeles Dodgers on July 7. The Dodgers assigned him to the Albuquerque Isotopes (Triple-A), where he has played in 23 games since then, hitting. 246.
Also returning to the national team is outfielder Kalian Sams. He played in fourteen games for Camden Riversharks in an Independent League this season, before signing a contract in Taiwan. There, he played for Topco Scientific Falcons, with whom he won the championship in the Taiwanese Professional Baseball League.
Besides Bernadina and Sams, the other active professionals are Yurendell de Caster, Wendell Floranus, Randolph Oduber, Sharlon Schoop, Curt Smith, Hainley Statia, Juan Carlos Sulbaran, Nick Urbanus and Shawn Zarraga.
Ten players, who in July participated with the Orange squad in the Haarlem Baseball Week, were not included in the 27-man roster. They are pitchers Berry van Driel, Sedley Karel and Kevin Kelly, infielders Dwayne Kemp, Stijn van der Meer, Shurendel Mujica and Vince Rooi and outfielders Shaldimar Daantji, Bryan Engelhardrt and Bas de Jong.
Bas de Jong was the leading hitter of the regular season with a .373 batting average (he also led the league a year ago). Vince Rooi was in second place with a .360 average, while Stijn van der Meer was the fifth best hitter of the Dutch regular season with a .354 average.
The roster is as follows:
Pitchers:
Arshwin Ajes, David Bergman, Tom Stuifbergen (all Corendon Kinheim), Mike Bolsenbroek (Regensburg Legionäre, Germany), Rob Cordemans, Kevin Heijstek, Jurrrian Koks (all L&D Amsterdam Pirates), Wendell Floranus (Rookie League, Baltimore Orioles, USA), Diegomar Markwell, Orlando Yntema (both DOOR Neptunus) and Juan Carlos Sulbaran (Double-A, Kansas City Royals, USA).
Catchers:
Gianison Boekhoudt (DOOR Neptunus), Dashenko Ricardo (Corendon Kinheim) and Shawn Zarraga (Double-A/Triple-A, Milwaukee Brewers, USA).
Infielders:
Yurendell de Caster (Mexico), Michael Duursma (L&D Amsterdam Pirates), Kevin Moesquit (Mampaey The Hawks), Sharlon Schoop (Double-A, Baltimore Orioles, USA), Curt Smith (Double-A, St. Louis Cardinals, USA), Hainley Statia (Triple-A/Double-A, Milwaukee Brewers, USA) and Nick Urbanus (Rookie League/Single-A, Texas Rangers, USA).
Outfielders:
Roger Bernadina (Triple-A, Los Angeles Dodgers, USA), Quintin de Cuba (Corendon Kinheim), Gilmer Lampe (UVV), Randolph Oduber (Single-A/Double-A, Washington Nationals, USA), Danny Rombley (Vaessen Pioniers) and Kalian Sams (Topco Scientific Falcons, Taiwan).
(September 2)