The Hawks adds Venezuelan pitcher
Nederlands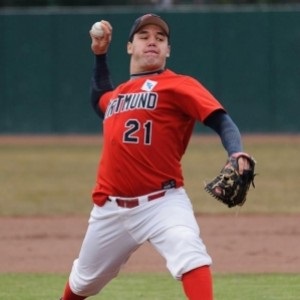 ...Danny Forte...
(© Photo: unknown)

DORDRECHT (Neth.) - Tonight (Wednesday, May 14), it was confirmed that a Venezuelan pitcher is on its way to Dordrecht. There, righthander Danny Forte Salvador will join the team of Mampaey The Hawks and probably will see his first action in the Dutch big league coming weekend during the 3-game series against Vaessen Pioniers. The Hawks opens the series on Thursday-evening in Hoofdorp, where Game 2 also will be played on Saturday. A home game then follows on Sunday in Dordrecht.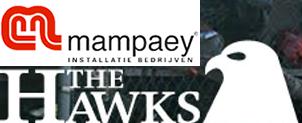 The 24-year old Forte is no stranger to European baseball. After he pitched in a Venezuelan Winter League in 2008-2009, he went on to play two seasons for Godo Knigts in the Italian Baseball League.
He was 0-1 in his first season for Godo, appearing in 12 games in which he struckout 13 batters in 21 innings. Forte returned to Godo for the 2010 season and then was 0-5, throwing 18 strikeouts in 21 innings in nine games.
Forte also pitched in the Second Italian Baseball League during those seasons. He also threw in that league in 2012 when he was 8-2 for Piacenza, throwing 108 1/3 inning and finishing the season with an 1.41 ERA.
Last season Forte again played in Europe, but this time in Germany, as he was one of the pitchers for Dortmund Wanderers in the Bundesliga, the highest league of the country. Unfortunately, his contract had to be terminated in June after Dortmund lost an important sponsor.
Forte is scheduled to arrive in Dordrecht before coming weekend, but he already might be with the team on Thursday-evening.
(May 14)