(Story by Marco Stoovelaar; Photo by Almere '90)

Almere '90 names new coaching-duo for next season
Nederlands


ALMERE (Neth.) - On November 15, Almere '90 announced that it has named a new coaching-staff to lead its baseball-squad next season. In 2015, the squad will be lead by Head Coach Gerard Kremer, who will be assisted by Joey Berkenbosch.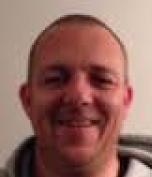 ...Gerard Cremer...
(© Photo: Almere '90)

This season, the team was led by coaches Frank van Leeuwen, Martin Osinga and Harold Wout. The team finished in a tie for eighth place with De Zuidvogels in the First Division A with an 8-12 record.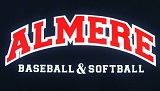 Gerard Kremer played in youth teams and the main squad of Almere '90 in the past, but also coached several youth teams of the club. Besides that, he acted as the dug-out scorekeeper of the Almere '90 baseball-team when it played in the Dutch big league some years ago. Within in the club, Cremer also has been active as an umpire.
Joey Berkenbosch will combine coaching with playing in the team, where he has played the past few seasons. He played in the Dutch big league for Almere '90 and Amsterdam Pirates.
For the 2015 season, Almere '90 added four new players to its roster. They are Jeffrey de Busser, Wladimir van Lamoen, Tim Udo and Shermayn Balentien. De Busser and Balentien played for Almere '90 in the past. In 2013, Balentien played in two big league-games for UVV. Udo has played for teams of HCAW and TIW-Survivors. Van Lamoen is coming from Quick Amersfoort.
(November 15)