(Story by Marco Stoovelaar)

New main sponsor for Neptunus
Nederlands


ROTTERDAM (Neth.) - Dutch baseball-champion Neptunus today (Wednesday, December 17) announced that a 3-year sponsor-agreement has been signed with Fundashon Bon Intenshon - Curaçao. Starting next season, the big league-team will play in the competition under the name of Curaçao Neptunus.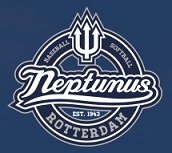 Since 1998, DOOR Training & Coaching has been the main sponsor of Neptunus, which played under the name of DOOR Neptunus. DOOR will continue to support Neptunus as a sub-sponsor.
In the 17-year span that Neptunus and DOOR Training & Coaching worked together, the team captured eleven (!) Dutch championship-titles, including a record seven consecutive in 1999-2005. After winning the title again in 2009-2010, Neptunus became the Dutch champion again in 2013, then prolonged the title this year in an exciting Holland Series. The best-of-seven against L&D Amsterdam Pirates had to go all the way and trailing 3-1 Neptunus came back to win the next three games and capture the championship again.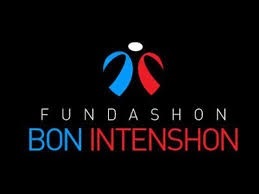 The Fundashon Bon Intenshon (which stands Foundation Good Intention) is active since 1990. Besides in the field of sports, the Foundation is also active in music, culture, healthcare, tourism, education and poverty reduction.
The Foundation has an overall picture and wishes to bring the island of Curaçao to the attention of a greater global community. This is achieved, amongst many other smaller projects, by means of three big projects, including the Curaçao North Sea Jazz Festival, Curaçao International Film Festival Rotterdam and the Curaçao Soccer Academy.
It is stated that Neptunus Rotterdam fits into the overall picture of the foundation. With this partnership, it aims to bring baseball in the Netherlands and Curaçao closer together, looks into the possibilities of integrating some talented young players in the future and promotes the island of Curaçao in a positive manner.
(December 17)