South Korea and Taiwan meet in Asian Games Final
Nederlands

INCHEON (South Korea) - South Korea and Taiwan will face each other on Sunday (September 28) in the Final of the 17th Asian Games, which is currently in progress in the Korean city of Incheon. Today, the two teams reached the final by winning their semi-final. The Taiwanese squad clinched by winning 10-4 vs. Japan, while the Koreans reached the final by winning 7-2 vs. China.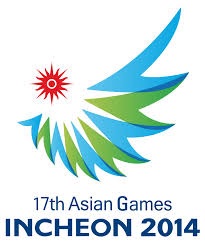 In the Preliminary Round, both South Korea and Taiwan played in Pool B, finishing in first and second place respectively. Korea remained unbeaten and gave up no runs, winning vs. Thailand (15-0), Taiwan (10-0) and Hong Kong (12-0).
Second place Taiwan won 12-0 vs. Hong Kong and 13-1 vs. Thailand, while the latter finished in third place by winning 13-7 vs. the Hong Kong-squad.
In Pool A, Japan remained unbeaten. They started the event with an 11-0 win against China, then defeated Pakistan (9-1) and Mongolia (21-0). China ended up in second place by winning 15-0 vs. Mongolia and 6-0 vs. Pakistan. The third place went to Pakistan, which won 25-0 vs. Mongolia.
Mongolia was held hitless in its first two games, then registered its lone two basehits in the final game against Japan. The hits were delivered by the Mongolian 'battery', pitcher Munkhbat Dashzeveg and catcher Unubold Oyunbaatar.
In the semi-finals, the two teams from Pool A were both eliminated.
The baseball-games were played in the Munhak Baseball Stadium in Incheon and Mokdong Baseball Stadium and Seoul. The first stadium, which is the home of Korean big league-team SK Wyverns, will be the site of the bronze medal and final on Sunday. The stadium in Seoul is the home of Nexen Heroes and Kia Tigers.
Today (Saturday), the softball-tournament of the Asian Games starts with the participation of reigning world champion Japan, Taiwan, China, South Korea, the Philippines and Thailand.
(September 27)
(more later)