(Story by Marco Stoovelaar)

Amsterdam Pirates organizes youth Christmas-tournament
Nederlands


AMSTERDAM (Neth.) - Amsterdam Pirates organizes an indoor Christmas baseball tournament for juveniles. The event, named the Big Indoor Uncle Loek Christmas Tournament, will be held on Sunday, December 14 at the indoor-facility of Amsterdam Pirates at Sportpatk Ookmeer.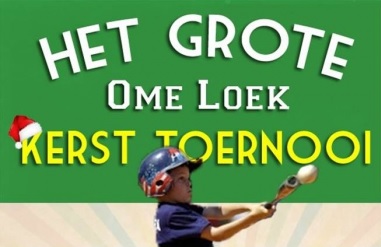 The club announces that the tournament will be a great happening with sponsors, announcers, official umpires, a lottery and several awards. A juggler will perform and wellknown baseball-players will attend the event.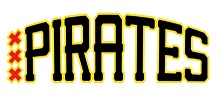 The tournament is an initiative of the coaches of the Juvenile-5 team of Amsterdam Pirates, who want to inspire their players by letting the games look like real Major League-games. With the event, Amsterdam Pirates also hopes to attract new members for the club.
Three teams will participate in the tournament, which is named after Loek Loevendie, who in 1959 was one of the founders of the club. Loevendie, nicknamed 'Uncle Loek' and 'Mister Pirates', has coached youth teams from the beginning. Last year, he retired afte having youth for 60 years! During this years Holland Series, it was officially announced that Loek Loevendie was elected into the Hall of Fame of the Netherlands Baseball and Softball Museum.
The schedule for the event on December 14 is as follows:
9:00 AM - arrival of participants
9:15 AM - welcome by the host and joint warming-up, led by a wellknown baseball-player
9:45 - 11:15 AM - Game 1: Amsterdam Pirates vs. Badhoevedorp
11:15 AM - entertainment and signature session
11:45 AM - 1:15 PM - Game 2: Badhoevedorp vs. Amsterdam North Stars
1:15 PM - entertainment and lunch
2:15 - 3:45 PM - Game 3: Amsterdam North Stars vs. Amsterdam Pirates
4:15 PM - announcement lottery-winners and closing/award ceremony led by Uncle Loek Loevendie
(November 29)