Amsterdam Pirates got a chance of opening the score in the first inning when it got its first batter on second base. Michael Duursma led off with a double, but was eliminated trying to advance on a bunt by Nick Urbanus, who himself ended up on second base. Two grounders then ended the inning.

Amsterdam Pirates opened the score in the second inning off of Ricardo Hernandez Sanchez. With two outs, Jesse Aussems walked, then scored when Koen Nooij followed with a triple.

Amsterdam left a runner in scoring position in the third, then was retired in order in the fourth by the lefthander.

The Amsterdam-lead was erased in the bottom of the fourth inning off of Kevin Heijstek. In the first at bat, Dirk van 't Klooster singled with one out, but then stranded. In the second, Kevin Dirksen singled with two outs, but was forced out. Heijstek then retired the side in the third.

In the bottom of the fourth, Pioniers scored twice with two outs. Mark-Jan Moorman then singled, moved on a passed ball, then scored the tying run on a single by Quintin De Cuba. A single by Kevin Dirksen moved De Cuba to second base and he then scored when a throwing error followed on an infield-hit by Djewi Appelman. With that, Pioniers took a 2-1 lead, but also left two runners behind.

After Amsterdam was retired in order again in the top of the fifth, Pioniers added another run in its fifth and also scored this run with two outs. With one out, Dirk van 't Klooster was hit by a pitch and advanced on a grounder by Danny Rombley. Next, Vince Rooi singled to bring in Van 't Klooster. However, Rooi overran first base, then was eliminated himself on the throw coming back from leftfield.

In the sixth, Pirates left a runner at second base and Pioniers was retired in order.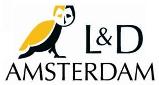 In the top of the seventh, Amsterdam narrowed the deficit to 3-2, but also left a runner in scoring position. With two outs, Koen Nooij reached on a fielding error, then scored when pinch-hitter Jorin van Amstel delivered a runscoring triple. Next batter Michael Duursma was then hit by a pitch, but a strikeout ended the at bat.
Pioniers failed to add runs in the final three at bats, leaving behind five runners.
In the bottom of the seventh, Pioniers got two batters on base with two outs, but they were left behind. Daniel Fernandes reached on an error and Dirk van 't Klooster singled, but a flyout followed.
In the top of the eighth, it was Amsterdam that left two runners behind. With one out, Bas Nooij and Remco Draijer singled, which led to a pitching change. Sedley Karel took over for Hernandez. He saw the runners move to second and third base on a grounder, but ended with a strikeout.
With one out in the bottom of the eighth, Robin Schel relieved Kevin Heijstek to face two lefthanded batters. The lefthander hit Mark-Jan Moorman with a pitch, but followed by striking out Quintin De Cuba. Hereafter, Daan Hendrix took over for Schel and ended the inning.
In the top of the ninth, leading 3-2, closer Bayron Cornelisse took over the pitching for Pioniers. He walked lead-off hitter and pinch-hitter Patrick Bok, then gave up a double to Linoy Croes. After Michael Duursma grounded out, a force play was created by walking Nick Urbanus intentionally to load the bases. Cornelisse then struckout Kenny Berkenbosch and so, Pioniers was one out away from the victory. But that changed four balls later. On a 1-2 count, Bas Nooij drilled the ball into right-centerfield for a baseclearing, 3-run double that gave Amsterdam a 5-3 lead! Hereafter, Remco Draijer walked, then Nooij scored the next run on a single by Rashid Gerard. As a throwing error followed, Amsterdam got runners on second and third base, but they were left behind when Cornelisse ended the inning by striking out Jesse Aussems. However, Amsterdam had turned the game around, taking a 6-3 lead.
In the bottom of the ninth inning, Hendrix walked Djewi Appelman and gave up an one-out single to Daniel Fernandes. But hereafter, Van 't Klooster flied out and Rombley grounded out to end the game.