After being retired in order in the first inning by starter Jorn van Ingen, Amsterdam opened the score with two runs in the second at bat. Remco Draijer led off with a single, stole second base, moved when an error was made on a grounder by Bas Nooij, then scored on a sacrifice fly by Rashid Gerard. Nooij advanced on a single by Jesse Aussems, then reached third base when an error followed on a force play-grounder by Koen Nooij, which loaded the bases. The second run was then scored on a single by Linoy Croes, then the bases were left loaded when the next two batters were eliminated.

Pirates added its third run in the third inning. With one out, Draijer walked, advanced when a foul-out accounted for the second out, then scored on a double by Gerard.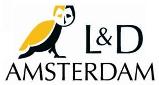 The Amsterdam-squad was held scoreless in the next two innings, leaving a total of three runners. But then, two runs were scored in the sixth at bat off of new pitcher Mike Groen. Koen Nooij led off with a single, moved on a grounder and stole third base. He then scored when Michael Duursma singled. With two outs, the bases got loaded via singles by Kenny Berkenbosch and Remco Draijer and the next run was scored when Bas Nooij reached on an error. But Amsterdam again left three runners behind.
The sixth run was scored in the seventh when Jesse Aussems led off with a single, moved to third on a double by Koen Nooij and scored on a sac-fly by Michael Duursma.
Kevin Heijstek retired the first eight batters he faced, including five strikeouts (three in the first inning). The righthander then gave up a 2-out single to rookie Tommy van der Sanden in the third inning, but he stranded on first base.
Heijstek retired the side in the fourth, then saw DSS get its first runner in scoring position in the fifth. With one out, Seb Visser (who is a former Pirate) singled, then moved on a 2-out single by Shane Boeree, but they also were left behind.
Heijstek got three consecutive outs again in the sixth, then was relieved in the seventh by Robin Schel, who retired the side. The lefthander gave up an one-out single to Levine GabriŽls in the eighth, but retired the next two batters.
Dennis Burgersdijk pitched the ninth inning for Amsterdam, who saw DSS get its lone runner to third base. Mitchell Koot reached on a fielder's choice, then moved on a grounder and reached third base on a wild pitch, but there, he stranded, as a grounder ended the game.