In today's game, which also was the Opening Game of the event, the Netherlands not only faced a quick deficit, the team never got a chance to come back and score a run. The Orange squad recorded only two basehits, got only seven baserunners and reached second base only twice.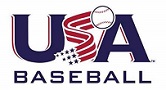 In the top of the first inning, American starter Cody Ponce retired the side. The 25-year old righthander plays professionally since 2015. Since then, he played in the organization of the Milwaukee Brewers, but on July 29, he was traded to Pittsburgh Pirates. In the first half of the season, Ponce pitched in Double-A for the Brewers (27 games). Since joining the Pirates, he pitched in Double-A (three games) and Triple-A (four games). Overall this season, Ponce was 2-6 with two saves in 34 games (five starts), striking out 70 batters in 63 innings.
Rob Cordemans, who turned 45 on Thursday, started for the Netherlands. The veteran righthander had a less successful start, as his first delivery to lead-off hitter Drew Waters (Triple-A, Atlanta Braves) ended over the fence in rightfield for a homerun. Cordemans recovered and retired the next three batters.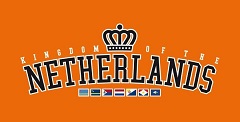 The Orange Team got its first baserunner in the top of the second inning when Hendrik Clementina led off with a single. Hereafter, Cody Ponce retired the next three batters, including striking out Ademar Rifaela and Kalian Sams.
Team USA doubled its lead in the bottom of the second inning. Jake Cronenworth (Triple-A, Tampa Bay Rays) led off with a double, then advanced on a passed ball. With one out, he fook off on a high pop-fly into foul territory behind first base, hit by Mark Payton (Triple-A, Oakland A's). After first baseman Juremi Profar made the catch and threw the ball to catcher Hendrik Clementina. After receiving the ball, Clementina turned to tag the head-first sliding Cronenworth, however, the ball was on the ground instead of in his glove. But even when he would have had possession of the ball, Cronenworth would have been safe, as he touched the plate before being tagged. And so, the USA now led 2-0.
The Netherlands got a chance to do something back in the top of the third inning. Sharlon Schoop led off with a single, but was forced out on a grounder by Calten Daal. The team then got another runner when Roger Bernadina walked in a 10-pitch at bat. But next batter Gianfranco Wawoe then opted to hit on the first pitch he saw and grounded into an inning-ending double play.
With two outs in the bottom of the third inning, the USA scored another run when Jo Adell drove the ball into deep leftfield for a homerun. The 20-year old Adell (Triple-A, Los Angeles Angels) also homered against the Netherlands in the exhibition game on Wednesday.
In the bottom of the fourth inning, Lars Huijer took over the Orange-pitching. He was greeted with a lead-off single from Bobby Dalbec (Triple-A, Boston Red Sox), but then retired the next three batters.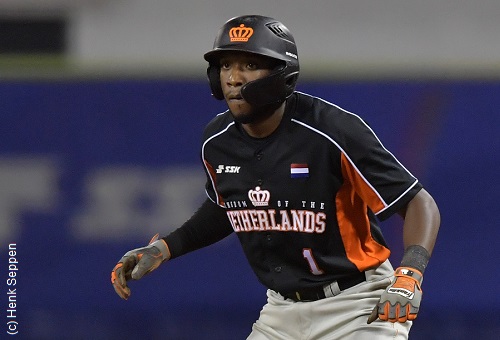 ...Calten Daal was one of only two Orange-runners...
...to reach second base...
(© Photo: Henk Seppen)

Huijer was less successful in the fifth inning. Erik Kratz (Triple-A, New York Yankees) and C.J. Chatham (Triple-A, Boston Red Sox) led off with singles, then both advanced while a strikeout for Drew Waters ended in a wild pitch. Hereafter, Huijer struckout Jo Adell. With two outs and first base open, it was opted to walk DaultonVarsho (Double-A, Arizona Diamondbacks) intentionally to set up a force play. That didn't came. Instead, next batter Bobby Dalbec drove the ball into deep left-centerfield for a grand slam homerun. And that lifted the lead to 7-0. Diegomar Markwell was brought in to take over fro Huijer and he got an inning-ending flyout, but the damage had been done.

In the meantime, American starter Cody Ponce had retired the side in the fourth and fifth inning. He was relieved by Noah Song (Single-A, Boston Red Sox) in the sixth. With one out, he walked Roger Bernadina, but hereafter, Gianfranco Wawoe again grounded into a double play.

In the bottom of the sixth, the replay review was used for the first time during this tournament. With one out, Markwell gave up a double to pinch-hitter Brent Rooker (Triple-A, Minnesota Twins). Despite having a 7-0 lead, Rooker moments later took off to steal third base. A throw from catcher Hendrik Clementina to third baseman Gianfranco Wawoe followed and Rooker was ruled safe in a close play. Dutch Manager Hensley Meulens wanted a challenge and after a review, the decision was reversed and Rooker was called out.

The American scoring wasn't over yet, as two more runs were added in the eighth off of Jim Ploeger. In the inning before, Mike Bolsenbroek gave up a 2-out double (just inside fair territory down the leftfield-line) to pinch-hitter Andrew Vaughn (Single-A, Chicago White Sox), but he stranded on second base. Ploeger gave up a lead-off single to pinch-hitter Xavier Edwards (Single-A, San Diego Padres). With one out, he scored when Brent Rooker hit the fourth American homerun in this game.

The Orange Team was retired in order (again) in the seventh and eighth inning by relievers Clayton Andrews (Double-A, Milwaukee Brewers) and Brooks Pounders (Triple-A, New York Mets).

In the top of the ninth inning, the Dutch Team faced 36-year old lefthander Clayton Richard, who was released on September 12 by the Toronto Blue Jays. This year, Richard pitched in two games in Triple-A and ten in the Major League-team of Toronto (1-5, 22 strikeouts). Lead-off hitter Calten Daal became only the sixth Orange-baserunner when he reached on an error. He was forced out on a grounder by Gilmer Lampe (who had entered in the eighth inning). Hereafter, Ray-Patrick Didder (who had entered in the seventh) flied out and Richard then closed the game by striking out pinch-hitter Sicnarf Loopstok.

Playing for the Netherlands were:
Roger Bernadina (CF, 0-for-1, strikeout, 2 walks), Gilmer Lampe (CF, 0-for-1), Gianfranco Wawoe (3B, 0-for-3), Ray-Patrick Didder (SS, 0-for-1), Yurendell De Caster (DH, 0-for-3), Sicnarf Loopstok (PH, 0-for-1, strikeout), Hendrik Clementina (C, 1-for-3, strikeout), Chadwick Tromp (C, 0-for-0), Juremi Profar (1B, 0-for-3), Curt Smith (1B, 0-for-0), Ademar Rifaela (LF, 0-for-3, strikeout), Kalian Sams (RF, 0-for-3, 2 strikeouts), Sharlon Schoop (SS-3B, 1-for-3, strikeout), Calten Daal (2B, 0-for-3) and pitchers Rob Cordemans, Lars Huijer, Diegomar Markwell, Mike Bolsenbroek and Jim Ploeger.