www.grand-slam.nl
International Baseball
Headlines
Compiled and Copyright © 1997-2020 by Marco Stoovelaar

(Story by Marco Stoovelaar)




Productive outings for Jurickson Profar, Andrelton Simmons and Kenley Jansen
Nederlands










CLEARWATER / FORT MYERS / LAKELAND / PORT CHARLOTTE / PORT ST. LUCIE, Florida / PEORIA / PHOENIX / TEMPE, Arizona (USA) - On Sunday (March 1), there were seventeen games again in the Spring Training exhibition-season. Like on Saturday, there were eight games in Florida, eight in Arizona and one in Las Vegas (Nevada). The regular season opens on Thursday, March 26.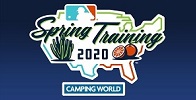 On Sunday, eight players from the Netherlands came into action. Ozzie Albies (Atlanta Braves), Didi Gregorius (Philadelphia Phillies), Carter Kieboom (Washington Nationals), Jurickson Profar (San Diego Padres), Jonathan Schoop (Detroit Tigers) and Andrelton Simmons (Los Angeles Angels) all started. Kenley Jansen (Los Angels Dodgers) and Zander Wiel (Minnesota Twins) were inserted during their game.
In Arizona, Profar, Simmons and Jansen all had fine afternoons in the Cactus League. Profar and Simmons both recorded two basehits. Profar doubled and homered and had two RBI's, Simmons double and batted in one run. Jansen threw a perfect inning for the Dodgers.
(March 1)
Related Articles:


10 Kingdom-players open Spring Training on Major League-rosters. (February 20)


Sherten Apostel & Zander Wiel first Netherlands-players in action in Spring Training. (February 21)


Five Netherlands-players in Spring Training-action on Saturday. (February 22)


Wiel homers for Minnesota; Gregorius makes Philadelphia-debut. (February 23)


No hits, but 3 walks for 5 Netherlands-players in Spring Training. (February 24)


Spring Training-basehits for Albies, Apostel and Kieboom. (February 25)


Good Spring Training-outings Ozzie Albies & Kenley Jansen. (February 26)


Zander Wiel hits second Spring Training-homerun. (February 27)


Jonathan Schoop hits 2-run double for Detroit Tigers. (February 28)


Carter Kieboom walks twice and scores for Washington. (February 29)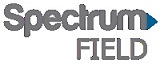 At Spectrum Field in Clearwater, Philadelphia Phillies played at home against Baltimore Orioles and lost 3-2.

Didi Gregorius started as short stop for Philadelphia and was 0-for-2.

Gregorius flied out in the second inning, then grounded out in the fifth. He was replaced by Arquimedes Gamboa in the top of the seventh.

In the first five innings, two Baltimore-pitchers were throwing a Perfect Game. Starter John Means threw the first three innings, then Tom Eshelman took over in the fourth. With Baltimore leading 3-0, the Perfect Game ended in the bottom of the sixth. Josh Harrison led off with a homerun for Philadelphia, which scored its second run on a basesloaded walk in the bottom of the ninth. Philadelphia left three runners behind as the inning and the game ended with a strikeout.

Despite throwing only three innings, starter Means was the winning pitcher. In exhibition games (and All Star Games), whatever the total of innings pitched, a starting pitcher is credited with the win when he leaves with a lead, which is not relinquished. In the regular season, a starting pitcher can only be credited with the win when he pitches five complete innings.

At Publix Field at Joker Marchant Stadium in Lakeland, Detroit Tigers played at home against New York Yankees and won 10-4.

Jonathan Schoop started at second base for Detroit and was 1-for-2.

With one out in the bottom of the second inning, Schoop singled and moved into scoring position when Christin Stewart walked. Moments later, Schoop scored the first run for Detroit on a single by Dawel Lugo. A following grounder by Austin Romine then brought in the second run.

After Schoop had struckout in the fourth inning, New York rallied for four runs in the top of the fifth. Schoop was replaced in the sixth by Sergio Alcantara.

In the bottom of the seventh, Detroit rallied for six runs, highlighted by a grand slam homerun by Ryan Kreidler. Two more runs were added in the eighth.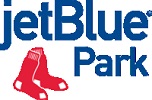 At jetBlue Park at Fenway South in Fort Myers, Atlanta Braves visited Boston Red Sox and lost 4-2. The Spring Training-home of the Red Sox, opened in March 2012, has the exact same dimensions and features of Fenway Park in Boston, including a replica of the famous Green Monster in leftfield.

Ozzie Albies started as second baseman for Atlanta and was 1-for-3.

Albies lined out in the first inning and flied out when he led off the fourth inning. With two outs in the top of the sixth, Albies doubled and was then replaced by pinch-runner Pete Kozma, who later also became the new second baseman for Atlanta.

Boston scored early and led 3-0 after two innings. The team added a run in the eighth, then Atlanta scored its two runs in the top of the ninth.

At Clover Park in Port St. Lucie, Washington Nationals visited a split-squad of New York Mets and lost 3-1. The Mets-team was led by Manager Luis Rojas. His Bench Coach Hensley Meulens was the Manager today of another split-squad of New York that played against Miami Marlins. But his team lost 7-1.

Carter Kieboom was the starting third baseman for Washington and was 0-for-3.

Kieboom led off the third inning for Washington and then was struckout by starter Jacob deGrom, who made his first appearance of the Spring-season. In the fifth inning, he ended the at bat when he again struckout. In the top of tthe seventh inning, Kieboom also was the final batter. This time, he grounded out.

In the bottom of the seventh, Kieboom was replaced by Jacob Wilson, who became the new second baseman. Wilmer Difo entered the game as new third baseman.

At Charlotte Sports Park in Port Charlotte, Minnesota Twins visited Tampa Bay Rays and lost 8-2.

In the bottom of the sixth inning, Zander Wiel entered the game for Minnesota as new first baseman.

He got his first at bat in the top of the seventh when D.J. Snelten took over the Tampa Bay-pitching. Snelten struckout the side, with Wiel being the third batter. For Wiel, this was his lone at bat in the game.

Minnesota opened the score in the second inning on a 2-run homerun by Royce Lewis. Tampa Bay answered with three runs in its second at bat, including two on a homerun by Joey Wendle. From the second inning on, Tampa Bay took more distance and also added two more homeruns, which were hit by Mike Zunino (3-run) and Dalton Kelly (solo).

At Peoria Stadium in Peoria, San Diego Padres played at home against San Francisco Giants and won 7-5. San Francisco outhit San Diego 15-7, but also made three errors.

Jurickson Profar started at second base for San Diego and had a productive afternoon. Profar was 2-for-3, which were a double and a homerun and he batted in two runs.

Profar popped out in the second inning, but he was more successful in his second at bat.

With San Francisco leading 3-0, Jerry Blevins took over the pitching. With one out, he walked Manny Machado, then with two outs, he gave up a homerun to Profar.

The Giants added a run in the top of the fifth, but the Padres then scored twice again in its fifth to tie the score at 4-4. In the next at bat, San Francisco re-took the lead (5-4), but again San Diego answered with two runs. Facing new pitcher Jandel Gustave, Profar led off with a double, then his pinch-runner Ivan Castillo went on to score when next batter Wil Myers homered. San Diego added an insurance run in the seventh.

At Tempe Diablo Stadium in Tempe, Los Angeles Angels played at home against Chicago White Sox and lost 8-7.

Andrelton Simmons started as short stop for Los Angeles and had a fine afternoon in Arizona. He batted 2-for-2, including a double, scored a run and also batted in one.

Los Angeles opened the score in the first inning on a 3-run homerun by Anthony Rendon. The next run was added in the second at bat. Simmons led off with a double, moved on a sacrifice bunt by Luis Rengifo and scored on a 2-out single by Brian Goodwin.

Two more runs followed in the third inning. Rendon led off and was hit by a pitch. With one out, the bases got loaded when Albert Pujols singled and (after a pitching change) Justin Upton walked. Rendon then scored as Simmons followed with a single, then the next run was scored on a sacrifice fly by Rengifo.

However, the 6-0 lead was not enough, as Chicago rallied for eight runs in the top of the fourth inning. That was done on six basehits, including three consecutive runscoring doubles.

Simmons was replaced in the top of the fifth by Leonardo Rivas. Los Angeles managed to score one more run in the bottom of the fifth.

At Camelback Ranch-Glendale in Phoenix, Los Angeles Dodgers played at home against Texas Rangers and lost 8-6.

With Los Angeles leading 1-0, Kenley Jansen took over the pitching in the top of the third. The righthander had another strong outing, as he retired three batters in a row, including one strikeout. As he took over with a lead, Jansen was credited with a Hold.

In three appearances so far, Jansen now has thrown three perfect innings in which he struckout six batters.

With Los Angeles leading 2-0, Texas scored four runs in the top of the fifth and added three more runs in the next two at bats. Trailing 8-3, the Dodgers scored three runs in the ninth, but were left empty-handed.

Thank you for visiting this site.
Mail your suggestions and questions to stoov@wxs.nl
Copyright © 1997-2020 Marco Stoovelaar / Grand Slam * Stats & News.