Before today's game, Hoofddorp Pioniers honored Theo Geerman and Tom van Limburg. Geerman is a longtime coach of the main-squad. Van Limburg makes his debut this season as the team's Pitching Coach, but also has been active for many years for the club. He pitched in the highest league for the main-team and also played for the second team the past seasons. Geerman then threw the ceremonial first pitch to open the new season in Hoofddorp.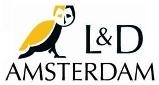 Amsterdam Pirates failed to hold onto the lead twice. The team took an early 1-0 lead in the first inning, but Hoofddorp Pioniers tied the score immediately. Pirates then led 4-2 in the eighth, but Pioniers again came alongside. The defending champion then took the lead for the third time in the ninth and this time hold onto it.
Amsterdam Pirates opened the score in the top of the first inning off of starter Ryan Huntington. The debuting lefthander gave up a lead-off infield-hit to Roelie Henrique, but followed by striking out powerhitter Kalian Sams. With two outs, Henrique scored on a triple by Denzel Richardson.
In the bottom of the first inning, Hoofddorp Pioniers answered with an unearned run. With one out, Raul Jacobs walked and Randolph Oduber singled in his first at bat for his new team. With that, the outfielder made his comeback in the Dutch big league. He last played in this league in 2016 when he played in eight games for Neptunus. When Oduber's single was followed by an outfield-error, Jacobs advanced to third base and he scored the tying run on a grounder by Tyler Boersma.
In the third inning, it was Pirates that scored an unearned run. Lead-off hitter Roelie Henrique was hit by a pitch. He then stole second base, advanced on a throwing error and scored on a sacrifice fly by Denzel Richardson to put Pirates ahead, 2-1.
Amsterdam added another run in the top of the fourth. Rashid Gerard and Niels van Weert led off with walks, then the bases got loaded when Max Clarijs singled. Gerard scored on a sacrifice fly by Raydley Legito to make it a 3-1 score. In the next three at bats, Pirates got only one more baserunner.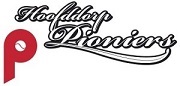 After having scored in the first inning, Pioniers got only two runners off of Tom de Blok in the next four innings. The righthander retired the last nine batters in a row, then was relieved by Gio de Graauw in the sixth inning with a 3-1 lead. De Graauw, who last season pitched for HCAW, began with a strikeout, but then gave up a single to Raul Jacobs, who then stole second base. Next batter Randolph Oduber walked, but he was forced out on a grounder by Tyler Boersma. When that was followed by a throwing error, Jacobs scored.
This season, De Blok will pitch again for Pirates. The righthander pitched professionally in the Minor League for Detroit Tigers in 2017-2019. In those three seasons, De Blok pitched in 64 games (51 starts) and was 11-21 with a 3.91 ERA. When the entire Minor League-season was cancelled last year due to the coronavirus, De Blok returned to Pirates for whom he then pitched. He became a Free Agent in November, but was not signed by a club.
Pirates scored another unearned run in the top of the eighth off of Sem Lauf, who took over the pitching from Ryan Huntington. Denzel Richardson reached on a single, stole second base, moved on a throwing error and scored on a sacrifice fly by Kenny Berkenbosch. Last year, Lauf was sidelined in the entire season due to an injury.
In the bottom of the eighth inning, now trailing 4-2, Pioniers scored twice off of new pitcher Kevin Geestman, who last season played in the second highest league for Onze Gezellen. The righthander gave up singles to Jeldwin Orman (infield-hit) and Mark Smit (bunt), who moved on a sacrifice bunt by Raul Jacobs. With first base open, Randolph Oduber was walked intentionally to set up a force play, but next batter Tyler Boersma followed with a 2-run single to make it a 4-4 score.
Amsterdam Pirates broke the tie in the top of the ninth inning. Max Clarijs led off with a walk, then rookie Lucca van der Schouw became the new pitcher for Pioniers. The lefthander, who last season played in the second higlest league for RCH-Pingu´ns, made a throwing error during a pick-off atttempt which brought Clarijs to third base. He then scored on a sacrifice fly by Raydley Legito to give Pirates a renewed lead. Next batter Roelie Henrique walked and scored on a double by Kalian Sams, which led to another pitching change. Yassir Lachkar took over and saw Sams being eliminated on a grounder by Gilmer Lampe, then got an inning-ending pop-fly.
With a 6-4 lead, Mike Groen closed the game for Pirates. He gave up a lead-off single to Jair Bogaerts, who is the twin-brother of Major League-player Xander Bogaerts, who plays for Boston Red Sox. His pinch-runner Duncan Beljaards advanced on an one-out grounder by Reangelo Willems, but Groen then closed the game with a strikeout.