The second game between Neptunus and Storks stayed scoreless in the first two at bats. But from the third inning on, Neptunus scored 18 runs, while Storks was limited to only one.

Neptunus left two runners in scoring position in its first two at bats off of starter Twan Naessens. In the first inning, the righthander walked John Polonius with one out. He stole second base with two outs, but then was left behind. In the second, Dashenko Ricardo walked and Quintin de Cuba singled, but they also stranded.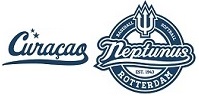 In the third inning, the home-team rallied for five runs. Stijn van der Meer led off with a single, then John Polonius doubled. Both scored when Dwayne Kemp followed with a single. With one out, Gianison Boekhoudt walked, then Dudley Leonora delivered a runscoring single. Hereafter, Neptunus got the bases loaded when Dashenko Ricardo walked. Two runs were added when next batter Quintin de Cuba was hit by a pitch and on a force play-grounder by Gregory Muller.
Storks then scored in the top of the fourth off of starter Orlando Yntema. The righthander struckout two batters in the first inning. He then got a baserunner in the second and third, but both times, the Neptunus-defense turned a double play. With two outs in the fourth, Joran Berkhout singled anf scored on a following double by Yurdion Martie. But that was to be the lone run today for the team from The Hague.
Neptunus answered with another 5-run rally in the bottom of the fourth. John Polonius led off with a walk, stole second base and advanced on a throwing error. Dwayne Kemp then also walked, which led to a pitching change, Darryl Jamoena took over and got a sacrifice fly from Roger Bernadina that scored Polonius. Moments later, Kemp advanced to third base when a pick-off ended in an error and he then scored when Gianison Boekhoudt delivered a single. Dudley Leonora then walked, but was forced out on a grounder by Dashenko Ricardo. Quintin de Cuba followed with a homerun that increased the lead to 10-1 and decided the game.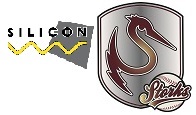 Neptunus wasn't finished yet with scoring runs, as it added a 6-run rally in the fifth inning off of three pitchers. Stijn van der Meer led off with a double and John Polonius walked, which brought in new pitcher Joel Martis. The righthander, who made his debut, began with a wild pitch, then was greeted with a runscoring single from Dwayne Kemp. Next batter Roger Bernadina walked and Gianison Boekhoudt and Dudley Leonora both followed with RBI-singles, which led to another pitching change. Jiairo Samboe took over, but he gave up a 2-run triple to Dashenko Ricardo. And that made it a 16-1 score, still with no outs! The next three batters were retired.
In the top of the sixth inning, we saw a familiar name returning in the Rotterdam-team. Faas Sluijter then was inserted as new second baseman for Neptunus. He is the son of longtime Neptunus-infielder and team-captain Jeroen Sluijter, who played for the team in 1997-2010 after having played for Twins (1994-1995) and ADO (1996) in the previous three seasons.
In the bottom of the sixth, Neptunus added two more runs. John Polonius led off with a single, then Faas Sluijter walked in his first big league at bat. The bases got loaded when Roger Bernadina also walked. Polonius and Sluijter went on to score on sacrifice flies by Gianison Boekhoudt and Dudley Leonora.
In its final three at bats, Storks got only two more baserunners. With one out in the fifth, Roy Winkel singled. Winkel, who was sidelined with an injury almost the entire last season, was eliminated on a grounder by Joel Hernandez, who became the last baserunner for Storks. The team was retired in order in the next two innings. Kevin Kelly closed with three strikeouts in the top of the seventh.