Neptunus left a runner behind on first base in the top of the first inning off of starting pitcher Nelmerson Angela, who made his big league-debut. The 23-year old lefthander played professionally in the organization of the New York Mets in 2015-2018. In those four seasons, he pitched in Rookie League-teams that were based in the Dominican Republic. Angela pitched in 48 games (11 starts) and was 10-2 with four saves and a 2.10 ERA. He struckout 105 batters in 120 innings, walking only 34. In 2017, Angela was one of the ten pitchers in the 'designated pitcher pool' for the Netherlands National Team during the World Baseball Classic. These pitchers were eligible to be added to the active roster in case of injuries, but Angela didn't came into action for the Orange squad.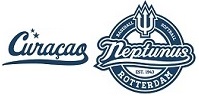 In the second inning, Angela got the bases loaded quickly, as he walked Gianison Boekhoudt and Dudley Leonora, then hit Quintin de Cuba with a pitch. Gregory Muller followed with a 2-run single. Boekhoudt and Leonora scored, but De Cuba was eliminated trying to advance to third base on the throw to the plate. Muller moved into second base, then scored when Gregory Trinidad added a runscoring single. Trinidad last played in the big league in 2018 when he appeared in one game for Neptunus. Today, Trinidad was the designated hitter and played, as Dashenko Ricardo was not in the line-up. Instead, Boekhoudt was the catcher today.
In the third inning, Neptunus rallied for six runs. This time, Angela walked lead-off hitters Dwayne Kemp and Roger Bernadina, then gave up an RBI-single to Gianison Boekhoudt. Next, the bases got loaded when Dudley Leonora walked and another run was scored when Angela issued his seventh free pass, this time for Quintin de Cuba. Still with no outs, Gedryon Basilia took over the pitching, but he also began with a walk for Gregory Muller, which brought in another run. Hereafter, Gregory Trinidad contributed with a sacrifice fly and Stijn van der Meer added a runscoring single. The latter was forced out on a grounder by John Polonius, then Neptunus scored its sixth run in this at bat when Dwayne Kemp reached on an error, which lifted the lead to 9-0.
Kevin Bakker started for Neptunus instead of the announced Kaj Timmermans. The righthander was used as an opener, as he only threw the first two innings. He gave up a lead-off single to Ibrahin Redan in the second, but he was eliminated in a double play. Head Coach Ronald Jaarsma started with another pitcher today to give his relievers some extra innings.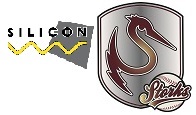 Timmermans took over the pitching in the third inning and got the bases loaded. He gave up a lead-off single to Kevin van Veen, who advanced when a throwing error followed. Van Veen is a veteran pitcher, but also is used as an outfielder, as today, he played in rightfield. With one out, Timmermans walked Joshmar Doran and Stephen Henson. Next batter Joran Berkhout flied out to rightfielder Gregory Muller. That was the beginning of a double play, as Van Veen was eliminated at the plate trying to score.
Storks scored its first run in the fourth at bat. Yurdion Martie led off with a double, advanced on a grounder by Ibrahin Redan and scored on a double by Sheadion Jamanika, who then stranded on second base.
Neptunus added two more runs in the top of the fifth. Stijn van der Meer and John Polonius began with back-to-back doubles, resulting in a run. Moments later, Polonius scored on a single by Dwayne Kemp. Yerson Rosalina then became the new pitcher for Storks. He got a double play and closed with a strikeout.
In the top of the sixth, it was Rosalina who gave up two runs. With one out and Quintin de Cuba (fielder's choice) on first base, Gregory Muller walked. With two outs, Neptunus got the bases loaded when rookie Faas Sluijter walked. John Polonius followed with a 2-run double.
Now trailing 13-1, Storks scored twice in the bottom of the sixth off of new pitcher Misja Harcksen. He faced four new players in the Storks line-up, three of them a pinch-hitter. Brandon Sint Jago, who had entered the game in the top of the sixth as new second baseman, led off with a single, then pinch-hitter Joel Hernandez also singled. He was forced out on a grounder by pinch-hitter Jason Netten, but when that was followed by a throwing error, Sint Jago scored. With two outs, pinch-hitter Roy Winkel walked, then Kevin van Veen delivered a runscoring single. With runners on second and third base, the inning ended with a grounder.
After being held scoreless in the top of the seventh, Neptunus hold onto the 10-run difference in the bottom of the seventh, as Kevin Kelly retired the side to end the game via the mercy-rule.