Tonight's starting line-up of Amsterdam Pirates initially appeared odd. However, the team missed outfielders Gilmer Lampe and Kalian Sams, both due to injuries. With that, Head Coach Michael Duursma had to adjust the top of the batting order. He also began with three rookies, Raydley Legito (2B), Thomas Kwakernaak (3B) and Emilson Haswell (LF).

HCAW scored two runs in the first inning, got into scoring position again in the fifth and sixth inning, but was unable to add more runs. However, the two early runs were enough. Amsterdam Pirates got some late scoring opportunities, but scored only once. Both teams left the bases loaded once.
Both starting pitchers did well tonight, Lars Huijer for HCAW, Tom de Blok for Pirates. Both are former professional pitchers. Huijer pitched in the Minor League in the Seattle Mariners-organization in 2011-2014 (Rookie League, Single-A), De Blok played in the Detroit Tigers-organization in 2017-2019 (Single-A).
De Blok began the evening with a strikeout in the bottom of the first inning, but then gave up a double to Victor Draijer and walked Arthur Bonevacia. Draijer then scored the first run of the evening when next batter Rodney Daal also doubled. That brought Bonevacia to third base and he scored the second run on a passed ball. With that, HCAW had decided the outcome of this series-opener.
In the next four innings, De Blok held HCAW hitless. HCAW got its lead-off hitter on base in the second, third and fourth at bat. In the second, Bob van der Meer led off with a walk, then De Blok struckout the next two batters and a flyout ended the at bat. In the third, De Blok hit Victor Draijer with a pitch, but a double play followed. And in the fourth, lead-off hitter Max Draijer reached on an error, then a pop-fly, strikeout and flyout followed.
HCAW got its next runner in scoring position in the bottom of the fifth. With two outs, Victor Draijer and Arthur Bonevacia both walked. De Blok closed with a strikeout.
Lars Huijer dominated in the seven innings he pitched. The righthander allowed only two runners of Pirates to get into scoring position, but both didn't get beyond second base.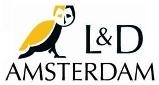 With one out in the top of the first inning, Huijer hit Max Clarijs with a pitch, then gave up a single to Denzel Richardson. With runners on first and second base, Huijer struckout the next two batters.
After giving up the single to Richardson, Huijer retired 16 consecutive batters, six of them with a strikeout. With two outs in the sixth, he walked Clarijs, but a groundout followed. With one out in the seventh, Huijer gave up a single to Kenny Berkenbosch. He moved to second base on a pinch-hit grounder by Rashid Gerard, but then also was left behind.
HCAW got a chance to add another run in the bottom of the sixth off of rookie Jelle van der Lelie, who took over the pitching from Tom de Blok. Without giving up a basehit, the righthander got the bases loaded. Lead-off hitter Max Draijer reached on an error and stole second base. After he struckout the next batter, Van der Lelie walked Bob van der Meer. Another strikeout followed and Van der Lelie then also struckout Christopher Ge. However, that strikeout ended in a passed ball and loaded the bases. But a grounder ended the at bat and three runners were left behind.
With a 2-0 lead, Steven van Groningen took over the pitching for HCAW in the top of the eighth. After striking out the first batter, Van Groningen walked Niels van Weert, who had entered the game in the sixth. The righthander followed with another strikeout, but then Van Weert advanced on a wild pitch and scored on a single by Max Clarijs. Hereafter, Van Groningen got the bases loaded when he gave up a single to Denzel Richardson and walked Jair van Borkulo. That led to another pitching change. Lefthander Jasper Elfrink took over and got an inning-ending flyout, meaning Pirates also left three runners behind.
In the top of the ninth, Amsterdam Pirates got another runner in scoring position off of closer Arij Fransen. With two outs and Emilson Haswell (fielder's choice) on first base, Niels van Weert walked. But he was then forced out on a grounder by Roelie Henrique. And that ended the game.