Quick Amersfoort scored twice and collected eight basehits off of starter Diegomar Markwell to lead halfway the sixth inning. The team was then held hitless by two relievers in its final three at bats, while Neptunus turned the game around. Neptunus recorded only three basehits in its first six at bats off two pitchers.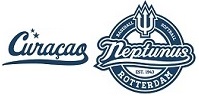 Tonight's game was a match-up between two lefthanded pitchers, as Jhan Rifaela took the mound for Quick Amersfoort. He gave up only two basehits in five innings, then was relieved with a 2-0 lead. Rifaela ended up with a no-decision, as the bullpen failed to hold onto the lead.
Quick was retired in order in its first at bat by Diegomar Markwell, but then opened the score in the second inning. Taylor Clemensia led off with a triple and scored on a following single by Brian Biezen, who was picked off at first base moments later by Markwell. With two outs, Mees Robberse and Kai Berkel both singled, buth Markwell then closed with a strikeout.
Quick left runners behind on third base in both the third and fifth inning. In the third, Emeron Lourens led off with a single and moved on sacrifice bunt and a flyout, but stranded on third base. In the fifth, Kai Berkel began with a single and also moved on a sacrifice bunt. He advanced to third base when a pick-off attempt by Markwell ended in a throwing error, but then also was left behind.
Quick Amersfoort then doubled its lead in the top of the sixth. With one out, Taylor Clemensia doubled and scored on a 2-out single by Amar van Zwieten.
Although the team got some runners in scoring position, Neptunus failed to score in its first five innings off of Jhan Rifaela and even left the bases loaded in one at bat.
In the bottom of the first inning, Neptunus came close to the opening-run. Stijn van der Meer led off with a walk and moved to third base on an one-out single by Dwayne Kemp. Hereafter, powerhitters Roger Bernadina and Gianison Boekhoudt respectively fouled out and struckout.
In the third inning, the home-team got the bases loaded with two outs. Stijn van der Meer again led off with a walk. With two outs, Roger Bernadina singled and Gianison Boekhoudt walked. The three runners stranded, as Dudley Leonora hit a pop-fly into foul territory which was caught by catcher Mees Robberse, which ended the at bat.
In the fourth and fifth inning, Neptunus was retired in order by Rifaela, but then scored its first run in the bottom of the sixth.

With a 2-0 lead, Johannes Veroen Garcia took over the pitching for Quick in the sixth, but he got the bases loaded quickly. Roger Bernadina, who last season made his comeback in the Dutch big league playing for Quick, led off with a single, then Gianison Boekhoudt walked. After the two runners had executed a successful double-steal, Veroen struckout Dudley Leonora, but then got the bases loaded when he walked Benjamin Dille. The Belgian played in his first game of the season for Neptunus. He didn't play in the Opening Series, which had to do with measures against the coronavirus (COVID-19) and quarantine protocols. With the bases loaded, Maverich Lourens became the new pitcher for Quick. He gave up a sacrifice fly to Quintin de Cuba. Boekhoudt advanced to third base, but a grounder ended the at bat.
Trailing 2-1, Kevin Bakker took over the pitching for Neptunus in the top of the seventh and he saw Quick leave a runner behind on first base. In the bottom of the seventh, his teammates turned the game around, scoring three runs. Only one run was earned. For the third time tonight, Stijn van der Meer led off with a walk. He then appeared to be forced out at second base on a grounder by John Polonius towards third baseman Emeron Lourens, but he made a throwing error, which led to runners on first and third base. Both runners scored on a following double by Dwayne Kemp, which put Neptunus ahead, 3-2. Moments later, Kemp was eliminated at third base in a steal-attempt. Maverich Lourens then walked Roger Bernadina and struckout Gianison Boekhoudt. Hereafter, Swedish righthander Jakob Syrén took over the pitching. Neptunus then got another baserunner when Dudley Leonora was awarded first base on catcher's interference. Benjamin Dille followed with a runscoring single to put Neptunus ahead, 4-2.
Now with a lead, Neptunus-closer Kevin Kelly took the mound in the top of the eighth inning. With two outs, the righthander walked Taylor Clemensia and Brian Biezen, but closed with a strikeout.
With two outs in the bottom of the eighth inning, Neptunus again scored three runs to take more distance. Gregory Muller led off with a walk and moved to third base on two following grounders. He then scored on a single by Dwayne Kemp. Hereafter, Roger Bernadina walked, which led to another pitching change. Rookie Rik Jalvingh took over, but his third pitch to Gianison Boekhoudt ended in a wild pitch, which moved the runners to second and third base. Despite having an 0-2 count, Jalvingh walked Boekhoudt and got the bases loaded. For Boekhoudt, this also was his third walk. Jalvingh then gave up a 2-run single to Dudley Leonora, which made it a 7-2 score. Boekhoudt and Leonora both advanced on an outfield-error, but were left behind.
In the top of the ninth, Kevin Kelly struckout the side to end the game and earn a save.