In the morning and early afternoon, it sometimes rained steadily in the western parts of the country. That led to the cancellation of three games in the big league baseball and of three double-headers in the big league softball. The lone baseball-game that was played was the one between Storks and Twins Oosterhout. In the highest softball-league, only the double-header between Tex Town Tigers and Sparks Haarlem was played in Enschede.

Due to the rain and field-maintenance, the game in The Hague started one hour and 47 minutes later than scheduled, but it could be played in its entirety. The three games that rained out will be made up on Tuesday-evening.

In its Opening Series of the season, the pitching-staff of Storks walked 36 batters in the three games against Curaçao Neptunus. Last Thursday, in the series-opener against Twins Oosterhout, the Storks walked only four batters. But today, four pitchers walked 14 more batters. That all generated more traffic on the bases and thus more scoring opportunities for Twins.
Two of these walks contributed to the first run that Twins scored in the top of the second inning off of starter Obed Hernandez. He was initially not announced as starter. Twan Naessens was the announced starter, but he started in the opener on Thursday instead. Thursday's announced starter Jayden Gonesh then pitched in relief and completed the game.
Hernandez retired the side in the first inning, but he walked lead-off hitter Shurman Marlin in the second inning. Marlin stole second base while Hernandez struckout Ruendrick Piternella and he advanced to third base on a passed ball. Hereafter, Hernandez also struckout Jason Halman, who today batted sixth in the batting order. Twins Head Coach Jeffrey Arends had adjusted his batting order for today's game. In the first four games of the season, Halman batted third. Today, Jarreau Martina batted in that slot after having batted seventh (first game) and sixth. With Marlin on third base and two outs, Hernandez also walked Tyson Quolas. The inning then appeared to end on a grounder towards short by Diamond Silberie, which could have led to a force out at second base. Intead, two errors were made, which enabled Marlin to score and Quolas to reach third base. The inning ended when Silberie was caught stealing.
Twins got five more baserunners in the next two at bats, again without hitting a basehit. In the third inning, Jerzy van Gool led off with a walk. He was forced out at second base on a hit into centerfield by Rayshelon Carolina, who therefore reached on a fielder's choice. Moments later, Carolina was eliminated in a double play trying to advance after Tyriq Kemp had fouled out. But after having caught the foul pop-up, catcher Joel Hernandez made a good throw to short stop Raibiëntly Mercalina, who then tagged out Carolina to end the inning.
In the fourth ining, Obed Hernandez walked his third consecutive lead-off hitter, this time Jarreau Martina. He was also eliminated in a double play on a grounder by Shurman Marlin. With two outs, it was Ruendrick Piternella who walked, but he was forced out.
In the top of the fifth inning, Twins Oosterhout recorded its first basehits of the afternoon and also added three more runs. Tyson Quolas led off with a double and Diamond Silberie singled. The latter then moved to second base on a sacrifice bunt by Jerzy van Gool, but that kept Quolas on third base. Both runners scored when Rayshelon Carolina followed with a single. That ended the afternoon on the mound for Hernandez, who was replaced by Joel Martis. He got the bases loaded when he walked Tyriq Kemp and Jarreau Martina. Another run was then added when Carolina scored on a foul sacrifice fly in leftfield by Shurman Marlin. Kemp and Martina were left behind, but Twins now led 4-0.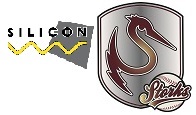 Taisei Nakamura encountered no problems in the first four innings in his second start of the season. The 20-year righthander got a baserunner on first base in the first and third inning, but both were forced out. With a 4-0 lead, Nakamura gave up an unearned run in the bottom of the fifth. With one out, he hit Joel Hernandez, who then moved from first to third base on a grounder by Jason Netten. In an attempt to eliminate Hernandeze at third base, a throwing error followed, which enabled him to score. Nakamura then retired the next two batters.
The Japanese righthander held Storks hitless in the first five innings, but that ended in the sixth. Twins hit its first three basehits in the fifth inning, Storks then hit its first three basehits in the sixth. Nakamura gave up a lead-off double to Brendly Martina, who then moved on a grounder and scored on a single by Sheadion Jamanika. Next batter Ibrahin Redan also singled, but he was forced out hereafter on a grounder by Darren Winklaar. With Jamanika on third base, Winklaar stole second base, but Nakamura closed with a strikeout. With the run, Storks had narrowed the deficit to 4-2.
Twins then took more distance and raised the lead with seven more runs in its final two at bats.
In the top of the eighth, Ruendrick Piternella led off with a walk. He moved into scoring position via a sacrifice bunt by Jason Halman and scored on a following single by Tyson Quolas. With Quolas on second base (throw to the plate), veteran Kevin van Veen took over the pitching for Storks, but he was greeted with a runscoring single by Diamond Silberie.
In the ninth, Twins rallied for five runs on three basehits and four free passes. Tyriq Kemp led off with a single and Jarreau Martina doubled to open the at bat. Both scored on a following single by Shurman Marlin. When next batter Ruendrick Piternella walked, Darryl Jamoena was inserted to take over the pitching from Kevin van Veen. With one out (infield-fly), Jamoena walked Tyson Quolas, which loaded the bases. A run was then scored when Jamoena hit Luuk Bun, who had entered the inning before as pinch-runner for Diamond Silberie. With the bases still loaded, Jerzy van Gool flied out to short (no infield-fly), but hereafter, two more runs were added when Rayshelon Carolina and Tyriq Kemp both walked. A flyout ended the long at bat and three runners were left behind, but Twins now led 11-2.
Storks was able to score two more runs of its own in the bottom of the ninth off of new pitcher Jan van der Hurk. With one out, he gave up back-to-back doubles to Renaigel Martis and Joel Hernandez, which resulted in a run. Jason Netten then walked and with two outs, the bases got loaded whenBrendly Martina reached on an infield-hit. Hernandez scored when Joran Berkhout also singled. But three runners were left behind and the inning and (long) game ended when Van den Hurk retired Brandon Sint Jago after a comeback-grounder.