Due to lightning in the area, the game started 37 minutes later than scheduled. HCAW then had a productive start, scored three runs in the first inning and added three more in the fourth. However, the home-team failed to hold onto a 6-1 lead, as Amsterdam Pirates had two 4-run rallies in the fifth and sixth inning to turn the game around in its favor.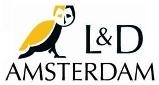 HCAW opened the score with three runs in the bottom of the first inning off of Amsterdam-starter Juan Carlos Sulbaran. Lead-off hitter Bob van der Meer reached on an error and he scored when next batter Victor Draijer drilled the ball into right/centerfield for a triple. Draijer then scored himself on a following double by Arthur Bonevacia. With one out, Bonevacia scored the next run on a single by Max Draijer.
Amsterdam Pirates faced former teammate Jim Ploeger, who pitched for the team in the previous three seasons. The lefthander was supported with a double play in both the first and second inning, then got his first runner in scoring position in the third. In that at bat, Max Clarijs led off with a single, advanced on two grounders, but stranded on third base.
Pirates then started to come back from the fourth inning on and scored nine runs in the three middle innings.
In the top of the fourth, Kalian Sams led off with a double and scored on an one-out double by Gilmer Lampe, who returned in the line-up. Lampe left the make-up game on Monday-evening with a groin-injury and didn't play on Thursday. Luckily, the injury was minor and so, today the outfielder played again, not yet in the field, as he was the designated hitter.
In the bottom of the fourth inning, HCAW rallied for three more runs to take some more distance. With two outs, Juan Carlos Sulbaran got the bases loaded when he walked Julian Goins, gave up a single to Berend Ruben and also walked Linoy Croes. Goins and Ruben scored on a following single by Bob van der Meer, then Victor Draijer added a runscoring single that lifted the lead to 6-1.
Pirates then staged a productive fifth at bat off of its former pitcher, recording five consecutive basehits. Mick Vos led off with a double and scored on a single by Niels van Weert. Next batter Roelie Henrique also singled. After Van Weert and Henrique had advanced on a wild pitch, both scored on a single by Kalian Sams. When a pick-off to first base ended in an error, Sams moved to second base and he scored the next run on a double by Denzel Richardson, which narrowed the deficit to 6-5 and led to a pitching change. Bobbie Gnade took over and retired the next three batters, but it now had become a game with an one-run difference.
In the bottom of the fifth, it was HCAW that faced a former pitcher of its team, as Gio de Graauw took over for Juan Carlos Sulbaran. De Graauw pitched for HCAW in the previous two seasons. He gave up a lead-off single to Rodney Daal, who had been his catcher in several games. Max Draijer followed with a double and Daal went on to score on a grounder by Jules Cremer. Draijer stranded on third base.

In the top of the sixth, Pirates again rallied for four runs to turn the game around. With one out, the bases got loaded when Mick Vos and Niels van Weert singled and Roelie Henrique walked. Nick Keur then was inserted as new pitcher, but he gave up a runscoring single to Kalian Sams, then a 2-run single to Denzel Richardson and a sacrifice fly by Gilmer Lampe. And that gave Pirates a 9-7 lead.
Amsterdam Pirates added two more runs in the seventh inning. Ruben Dekker was the new pitcher for HCAW and made his debut in the Dutch big league. With one one out, the righthander, who last season played in the second team of HCAW in the second highest league, walked four batters in a row. Dekker got the bases loaded when he walked Mick Vos, Niels van Weert and Roelie Henrique, then gave up a run when he also walked Kalian Sams. Another pitching change followed. Jack Wagner, who also played the majority of last season in HCAW's second team, took over, but he was greeted with a sacrifice fly by Denzel Richardson. Wagner closed with a strikeout, but Pirates now led 11-7.
In the bottom of the eighth, HCAW narrowed the deficit to 11-9 by scoring two runs off of Mike Groen, who had taken over the pitching for Pirates in the previous inning and then had retired the side. In the eighth, Groen gave up a lead-off single to Berend Ruben. His pinch-runner Dion Frank advanced with one out when Bob van der Meer also singled. A successful double steal followed and the two runners then respectively scored on a sacrifice fly by Victor Draijer and a single by Arthur Bonevacia.
In the top of the ninth, it was Amsterdam Pirates that scored two more runs. Lead-off hitter Niels van Weert was hit by a pitch, then Roelie Henrique reached on a bunt-single. Both runners advanced an additional base when a throwing error followed on the bunt. With one out, both scored on a single by Denzel Richardson. With this basehit, the rightfielder batted in his fifth and sixth run in the game.
Now trailing 13-9, HCAW managed to score one more run in the bottom of the ninth off of new pitcher Kevin Geestman. With two outs, the righthander gave up a single to Julian Goins. He moved into second base on a fielder's indifference and scored on a following single by Dion Frank. The Pirates-defense also led Frank move freely on the bases and he ended up on third base after two fielder's indifferences. But with a runner on third base, Geestman closed the game with a strikeout.