(Story by Marco Stoovelaar)

Quarter Finals in Cuba temporarily interrupted; two teams advance to Semi-Final
Nederlands




CIENFUEGOS / SANCTI SPÍRITUS (Cuba) - The postseason of the 60th edition of the Serie Nacional de Béisbol in Cuba is currently interrupted or delayed due to the awaiting of results of tests of the coronavirus (COVID-19). From January 26 on, the four Quarter Finals were to be played. Since then, only two were completed, one was interrupted and the fourth is still delayed.
On January 31, Vegueros de Pinar del Río became the first team to qualify for the Semi-Final after sweeping Gallos de Sancti Spíritus in its best-of-five. Three days later, Alazanes de Granma won its series against Leones de Industriales, 3-2, to also advance to the Semi-Final.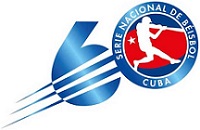 Avispas de Santiago de Cuba opened against Leñadores de Las Tunas on January 26 with a 7-4 victory, but hereafter, this series was put on hold. In the fourth Quarter Final, reigning champion Cocodrilos de Matanzas meets Elefantes de Cienfuegos, but that series hasn't started yet.
Because of coronavirus-measures, all games will be played at a neutral site with all participating teams staying in a bubble. The series of Pinar del Río vs. Sancti Spíritus was played in Estadio Cinco de Septiembre in Cienfuegos, which also is the site for the series between Santiago de Cuba and Las Tunas.
Granma and Industriales played their series in Estadio José Antonio Huelga in Sancti Spíritus, where Matanzas and Cienfuegos also will play their games.
In Quarter Finals, the teams were scheduled to play a game every other day. Initially, the Semi-Finals were to start on Monday, February 5. However, as mentioned, in one Quarter Final only game has been played, while another one has not yet started.
Due to the measures taken against the spread of the virus, the regular season of the Cuban National Series was shortened and for the first time in history, games were played without spectators. It was also determined that all games in the postseason will be played in the day-time on neutral sites and in bubbles. When a game should be halted due to darkness, it will resume at 10 AM the next morning. There will be a restricted total of press members to be in attendance, but they are not allowed to be on the field. All these measures were and are also taken to limit movements to the environments. Talking to the press on January 21, Commissioner Ernesto Reynoso insisted that compliance with the hygienic and sanitary measures imposed by COVID-19 will constitute priority number one in both venues. Dr. Francisco Montesinos, Baseball's Medical Chief added: ,,Only the discipline will guarantee to avoid contagions''.
---
Granma vs. Industriales
This Quarter Final went underway on January 26 and could be completed as scheduled. Granma opened on that day with a 5-4 win in ten innings. Trailing 4-2, Industriales scored in the eighth and ninth to come alongside, then scored the winning run in the tenth.

Two days later, Granma recorded a 3-0 shutout-win, thanks to strong pitching by Lázaro 'El Caballo' Blanco.
In the third game, Granma again gave up no runs, this time winning 4-0. In this game, it was César García, who dominated at pitcher and threw seven strong innings. Industriales got only three basehits.
In Game 4, Industriales came back with a 10-3 victory on 15 basehits. With a 2-1 lead, the team from Havana rallied for five runs in the fourth inning to decide the game.
On February 3, Granma nipped Industriales 2-1 in the fifth game to win the series and advance to the Semi-Final. In this game, Lázaro Blanco again had a strong outing. After giving up a run in the first inning, he held the opponent scoreless and threw six strong innings.
---
Pinar del Río vs. Sancti Spíritus

This series also could be completed as scheduled. In its first game on January 27, Pinar del Río won 9-7 in ten innings. The team led 5-2 halfway the fifth inning, but Sancti Spíritus then rallied for five runs to take a 7-5 lead. But Pinar del Río came alongside in the sixth, then scored two more runs in the tenth inning.
The second game ended two days later in a 15-4 mercy-rule win for Pinar del Río. With a 2-0 lead, the team rallied for nine runs in the third inning. Sancti Spíritus then scored four runs in the fourth, but Pinar del Río also scored four runs in its sixth at bat to re-take a 10-run difference lead. The team collected 18 basehits, including four by Yasser Julio González and Lázaro Emilio Blanco (3 doubles).
On January 31, Pinar del Río completed its sweep, but again needed ten innings. Trailing 5-1, Pinar del Río rallied for five runs in the fourth inning. But in the top of the ninth, Sancti Spíritis scored three runs to erase a 7-5 deficit, only to see Pinar del Río come alongside in the bottom of the ninth. The team then scored the winning run in the tenth to advance to the Semi-Final.
---
Santiago de Cuba vs. Las Tunas; Matanzas vs. Cienfuegos
The series between Santiago de Cuba and Las Tunas opened as scheduled on January 26. Las Tunas was the favorite, but Santiago de Cuba played a strong game and won 7-4. Trailing 4-3, the home-team scored four runs in the seventh to turn the game its way.
However, the following games were cancelled. Just after completion of the first game, it was announced that there was a positive case in the management of Santiago de Cuba. With that, the second game was postponed.
The first game between Matanzas and Cienfuegos, which was scheduled for January 27, was postponed, as not all testing-results were available yet. The game was re-scheduled for two days later, but then, it was announced that there were two positive cases in the team of Cienfuegos. With that, this series was put on hold according to health protocols.
On January 31, it was announced that it was safe to continue the first two series, but that the above mentioned series were to be halted at this moment, awaiting more test-results.
Last Tuesday (February 9), the National Baseball Commission announced that the series between Matanzas and Cienfuegos was to resume on Friday (February 12) in Sancti Spíritus, as all members of both teams were negative in recent tests. Cienfuegos was given some extra days to prepare after being in isolation for several days.
(February 12)