(Story by Marco Stoovelaar)

Vaqueros nips Caimanes in opener Colombian Final
Nederlands



BARRANQUILLA (Colombia) - Reigning champion Vaqueros de Montería won 4-3 against Caimanes de Barranquilla on Saturday (January 16) in the opener of the best-of-seven Championship Final of the Liga Profesional Colombiana de Béisbol. Game 2 of the Final, which is played without spectators, will be played on Sunday.

The four teams in the professional league in Colombia opened the regular season on November 28, which of course also was a later opening date due to the coronavirus-pandemic. The teams played one month (ending on December 28) facing each other eight times, playing 24 games each. Thereafter, the three best teams continued in a Semi-Final Round. Gigantes de Barranquilla was eliminated in the regular season. In the Semi-Final, the teams played four more games against each other. Vaqueros and Caimanes finished in first and second place to qualify for the Final.
On Saturday, the two finalists opened at Estadio Édgar Rentería in Barranquilla, where the entire best-of-seven will be played. The stadium, which is the home of both Caimanes and Gigantes, is named after Édgar Rentería, who has been the most successful Colombian player in the Major League. The short stop played in 16 Major League-seasons (2,152 games) for Florida Marlins (1996-1998), St. Louis Cardinals (1999-2004), Boston Red Sox (2005), Atlanta Braves (2006-2007), Detroit Tigers (2008), San Francisco Giants (2009-2010) and Cincinnati Reds (2011). In 1997, he hit a walk-off single in the eleventh inning in Game 7 of the World Series against Cleveland Indians. With that Florida won 3-2 to win its first World Series-title. In 2010, he won the World Series with San Francisco Giants and then was named Most Valuable Player. Rentería also played in five All Star Games.
In 1998, Rentería and his brother Edinson created Team Rentería which in 1999 founded a new Professional Baseball League Colombia. Earlier, there was a professional league in the country in 1948-1958, 1979-1988 and 1994-1999. In 1997, Édgar Rentería was presented the highest Colombian honor by then-President Ernesto Samper, as he was named Knight in the Order of San Carlos Cross (Caballero de Orden de San Carlos). This decoration is handed out since 1954 to Colombian citizens who have made outstanding contributions to the nation of Colombia.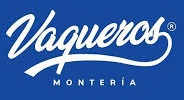 Caimanes took an early 2-0 lead in the bottom of the first inning off of starter Edinson Frias. The first run was scored quickly. Tito Polo led off with a walk and Harold Ramirez followed with a single. Jhonatan Galvez then also singled to bring in the first run. With two outs, the second run was scored when Dilson Herrera reached on an error.
Vaqueros got one run back in the fifth, but it could have been more. Meybri Viloria led off with a walk and Andres Angulo reached on a bunt-single. A throwing error during a pick-off at second base, enabled Viloria to score. Hereafter, José Brizuela singled, but Angulo was eliminated trying to advance to third base. The bases then got loaded when Alberto Callaspo walked and Brallan Perez singled. That led to a pitching change, as Luis De Avila took over from starter David Holmberg. The inning ended when Yonni Hernandez lined into a double play.
Vaqueros took over the lead in the eighth when it scored twice off of two pitchers. New pitcher Hector Garcia walked Yonni Hernandez, who moved on a sacrifice bunt. After an intentional walk, Vaqueros got runners on second and third base when no action was done in what appeared to be a double steal. No stolen bases were credited to the runners, as Official Scorer José Luis Vergara ruled the advances a fielder's choice ('fielder's indifference'). It was a crucial moment, as Vaqueros now had two runners in scoring position. Jhon Romero then took over the pitching. He began with a strikeout, but then got the bases loaded via a walk, then gave up a 2-run double to Andres Angulo, which gave Vaqueros a 3-2 lead.
An insurance run was added in the ninth thanks to a sacrifice fly by Silva Rubi.
Trailing 4-2, Caimanes was able to narrow the deficit to 4-3 in the bottom of the ninth on an error.
(January 16)