(Story by Marco Stoovelaar)

Vaqueros wins Game 3 to renew lead in Colombian Final
Nederlands



BARRANQUILLA (Colombia) - Vaqueros de Montería won 4-2 in Game 3 of the best-of-seven Championship Final of the Liga Profesional Colombiana de Béisbol on Tuesday (January 19). With the win, Vaqueros took a 2-1 lead.

In the opener on Saturday, reigning champion Vaqueros won 4-3. Caimanes then won 5-1 in the second game on Sunday. Game 4 will be played on Wednesday.
Vaqueros opened the score in the first inning and added three in the fifth at bat. Caimanes only scored in the eighth inning and was outhit 9-4.
In the bottom of the first inning, Vaqueros scored its first run with two outs off of starter Julio Vivas. With one out, Yonni Hernández reached on an infield-hit and Silva Rubi singled. Hernández advanced to third base when the latter was forced out on a grounder by Jordan Díaz, then scored on a single by Meibrys Viloria.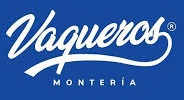 Vaqueros took more distance when it rallied for three runs in the fifth inning. José Brizuela and Milton Ramos led off with a single. The first was forced out at third base on a grounder by Brallan Pérez, but hereafter Yonni Hernández followed with a 2-run double. With Vaqueros now leading 3-0, Luis De Ávila took over the pitching from Julio Vivas, but he gave up a sacrifice fly to Jordan Díaz that made it a 4-0 score.
Vaqueros-starter Pedro Echemendía threw seven strong innings, giving up only one basehit. The Cuban righthander gave up his lone basehit with one out in the sixth inning when Tito Polo reached on an infield-hit. The 29-year old Echemendía pitched in the Minor League in 2015-2017 as reliever in the organization of St. Louis Cardinals. In these three seasons, he threw in 108 games (five starts), won 13 games and earned 18 saves. Since 2017, the pitcher played in Venezuela, the Dominican Republic, Mexico, Puerto Rico, Colombia and in two American Independent Leagues. In Cuba, Echemendía played two seasons for Ciego de Avila in 2009 and 2010, then didn't play in the next four years.
Caimanes scored its two runs with two outs in the eighth inning off of Echemendía's successor Severino Gonzalez. Evan Mendoza led off with a walk, then moved on a 2-out single by Tito Polo. Both scored when Harold Ramírez followed with a double. That narrowed the deficit to 4-2 and also led to a pitching change. Cody Mincey took over and closed the inning with a strikeout.
(January 19)