(Story by Marco Stoovelaar; Photo by Freek Bouw/Phrake Photography)




Chadwick Tromp back in Major League for one day
Nederlands




MIAMI, Florida / PHILADELPHIA, Pennsylvania (USA) - Chadwick Tromp was back in the Major League. For one day. Last Sunday (April 18), Tromp was recalled by San Francisco Giants, but the next day, he was optioned back to the Alternate Training Site in West Sacramento at Sutter Health Park, which is the home of San Francisco's Triple-A team Sacramento River Cats.

All 30 Major League-teams currently have an Alternate Training Site, which is located close to its home-site. At these sites, a group of players practices and play intersquad games. These players are eligible to be recalled to the Major League-team in case of injuries or coronavirus-related situations, as long as the Minor League-teams are not playing yet. The Minor League-seasons are scheduled to open on May 4.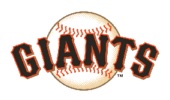 On both Sunday and Monday, San Francisco made some roster-moves. On Sunday-afternoon, San Francisco Giants played its final game of a 3-game series against Miami Marlins in Miami, Florida. Tromp was one of three players added earlier in the day and was with the team in Florida, but didn't play. The others were outfielder Steven Duggar and lefthanded pitcher Alex Wood, who was activated from the 10-day injured list. They took the spots of LHP Jake McGee and RHP Logan Webb, who were both placed on the injured list. San Francisco won the game 1-0, scoring the lone run in the third inning. After the game, the team traveled to Philadelphia for the first game of a 3-game series on Monday against Philadelphia Phillies, but Tromp wasn't with the team then. On Monday, both Tromp and Duggar were optioned again to the Alternate Training Site. Their spot on the roster were taken by LHP Sam Selman (who was recalled) and RHP Trevor Gott (whose contract was selected).
The Aruban-born catcher is on the 40-man roster of San Francisco Giants and played for the team in Spring Training. On March 15, Tromp was optioned to Sacramento River Cats, but two weeks later on March 30, he was assigned to the Alternate Training Site. In Spring Training, Tromp played in 14 games and batted .280 (7-for-25) with one homerun, scoring three runs and batting in five. His homerun was a grand slam, which he hit on his 26th birthday in March. Last year, Tromp also played for San Francisco in Spring Training. He also played in Spring Training in 2016 and 2018 when he was with Cincinnati Reds.
Last year, Chadwick Tromp made his debut in the Major League after also having started the season at the Alternate Training Site. These were set up last year, as the entire Minor League-season was then cancelled due to the coronavirus (COVID-19) pandemic. Tromp was recalled on July 28, then made his debut the next day and was 0-for-4. Two days later, in his second game, Tromp batted 2-for-4 with a double, scored twice and batted in a run. Tromp went on to play in 24 games, hitting .213 (13-for-61) with one double and four homeruns. He scored eleven runs and batted in ten, walked once, but struckout twenty times.
Chadwick Tromp plays professionally since 2013 when he was signed by Cincinnati Reds on May 24 of that year. In 2013, he made his debut playing in nine games in the Rookie League-team of Cincinnati. Hereafter, he promoted to Single-A during the 2014 season, then played in one game at the Triple-A level in 2015. After having played primarily in Single-A in 2015 and 2016, he split time between Single-A and Double-A during the 2017 season. Tromp then promoted in 2018 when he played in 25 games in Double-A and in 53 games in Triple-A. In 2019, he played in Triple-A, but also some in Rookie League to recover from an injury. In November 2019, Tromp became a Free Agent, then signed with San Francisco on January 6 of last year. He was invited for Spring Training as a non-roster player, then was assigned to Sacramento River Cats (Triple-A). However, the entire Minor League-season was cancelled, but Tromp was assigned to the Alternate Training Site and went on to make his Major League-debut.
In 2016, Tromp made his debut in the Netherlands National Baseball Team. After making his debut in an exhibition game against France, Tromp played in three games for the Orange-squad during the European Championship in Hoofddorp (Netherlands). During the Championship, he homered in his first at bat. In 2017, Tromp was a member of the preliminary roster of the Netherlands Team for the World Baseball Classic. Tromp was not on the final roster for the WBC, but stayed with the team as a bullpen-catcher. The Netherlands qualified for the Semi-Final, which was played in Los Angeles (USA). After completion of the Second Round, a transfer was made due to an injury. Tromp was activated, but he didn't play in the Semi-Final against Puerto Rico.
(April 22)