(Story by Marco Stoovelaar)

Vaqueros takes 3-1 lead in Colombian Final
Nederlands



BARRANQUILLA (Colombia) - Vaqueros de Montería recorded a 3-1 victory in the fourth game of the best-of-seven Championship Final of the Liga Profesional Colombiana de Béisbol on Wednesday (January 20). Vaqueros, which is the defending champion, now leads 3-1 and is one win away of a new title.

In the opener on Saturday, reigning champion Vaqueros won 4-3. Caimanes then won 5-1 in the second game on Sunday, but Vaqueros re-took the lead on Tuesday by winning 4-2. Game 5 will be played on Thursday.
In the fourth game, all runs were scored in the third inning. Caimanes opened the score, but Vaqueros answered with three runs.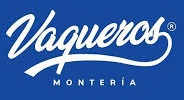 In the top of the third inning, Sandy León led off for Caimanes with a double off of starter Édinson Frías. With one out, he moved to third base on a grounder, then scored on a double by Tito Polo. The inning ended when Polo was picked off by Frías. The Dominican righthander threw seven fine innings in which he gave up only four basehits. The 30-year old Frías pitched in the Minor League for Houston Astros and Colorado Rockies in 2011-2017.
The lead was shortlived, as Vaqueros reacted with three runs in the bottom of the third inning. Caimanes-starter Édgar De la Rosa walked lead-off hitter José Brizuela, then gave up a single to Milton Ramos, which led to runners at the corners. Next batter Brallan Pérez also singled to bring in the tying run. With runners on first and second base, Héctor García took over the pitching. He saw the runners advance on a sacrifice bunt by Yonny Hernández, then gave up a triple to Silva Rubi that gave Vaqueros a 3-1 lead. A double play ended the bat, but the home-team had taken a decisive lead.
In the fourth inning, Vaqueros got another big scoring opportunity. The team got the bases loaded quickly off of new pitcher Erick Julio when Meibrys Viloria and Elier Hernández singled (and advanced on a wild pitch) and Andrés Angulo walked. Ronald Ramírez then took over the pitching. A force out at the plate and two flyouts followed, meaning the three runners were left behind.
After having scored its run in the third inning, Caimanes got only two more runners in scoring position. In the seventh, Harold Ramírez led off with a double, but stranded on second base. With two outs in the ninth, the team got runners on first and third base off of closer Severino González, but he then closed with a strikeout.
(January 20)