(Story by Marco Stoovelaar)

Starting Pitchers coming series
Nederlands



AMSTERDAM (Neth.) - On Thursday-evening (June 24), the first game will be played in the one scheduled 3-game series in the Dutch big league. The series will be completed in the weekend. In the upcoming series, DSS/Kinheim and Twins Oosterhout will face each other.
When the WBSC Baseball Final Qualifier moved from Taiwan to Mexico and the new playing dates were announced, some adjustments followed in the game-schedule of the Dutch big league.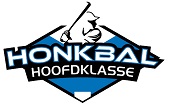 The weekend of June 3-6 became available to play games and so, the eight teams in the highest league were asked whether or not they were able to play on these dates. DSS/Kinheim and Twins Oosterhout informed they were not to agree with the proposal. As these were to be days off, it could have been possible that some players planned other activities or appointments. The other six teams did play a 3-game series on the mentioned dates. However, Quick Amersfoort also opposed the proposal, stating that the games only could be played when all eight teams would be involved. After a discussion, Quick did play, but strongly opposed the way things were handled.
In the weekend of June 10-13, L&D Amsterdam Pirates and Curaçao Neptunus were to play an additional 3-game series. These were the games that the teams were to play during their participation in the European Champions Cup-tournament. On June 15, it was announced that the series was postponed.
The regular season in the Dutch big league is currently interrupted, as the Netherlands National Team is in Mexico to participate in the Baseball Final Qualifier. The regular season resumes on Thursday, July 1.
Coming weekend, Quick Amersfoort and HCAW will play two exhibition games against each other, Saturday in Amersfoort, Sunday in Bussum.
Also coming weekend, eight exhibition games are scheduled to be played by teams from the First Division. These teams also will play exhibition games the following week. Their season then opens on Friday, July 9. Due to the measures against the coronavirus, all other leagues, besides the big league, had not started their season yet.
Beneath are the announced starting pitchers for the upcoming series. As always, these assignments can change on game-days.
(June 23)
Roster
TWINS OOSTERHOUT (11-4)
vs.
DSS/KINHEIM (5-10)
Roster
Game-info
#
Starting Pitchers Twins
G
#
Starting Pitchers DSS/Kinheim
Date, Time & Site
8
RHP Koen Postelmans (1-1)
1
3
RHP Martijn Schoonderwoerd (0-0)
Th. June 24, 7:30 PM, Haarlem (1)(*)
11
RHP Simon Gross (1-1)
2
17
LHP Rick Rizvić (1-3)
Sa. June 26, 2:00 PM, Haarlem (1)
to be announced
3
12
RHP Glenn Wassink (2-2)
Su. June 27, 3:00 PM, Oosterhout (2)
(1) - Pim Mulier Stadion, Pim Mulier Sportpark, Haarlem; (2) - Sportpark 'De Slotbosse Toren', Oosterhout
(*) - Thursday's home-game of Twins Oosterhout will be played at the site of DSS/Kinheim in Haarlem