(Story by Marco Stoovelaar)

Japanese baseball-legends carry Olympic Torch during Opening Ceremony
Nederlands



SHINJUKU, TOKYO (Japan) - Japanese baseball-legends Sadaharu Oh, Shigeo Nagashima and Hideki Matsui carried the Olympic Torch during part of the Torch-relay during the Opening Ceremony of the Olympic Games on Friday-evening (July 23). All three are icons of the famous Tokyo Yomiuri Giants and all three were elected into the Japanese Hall of Fame. The Opening Ceremony was held in the National Stadium, which is located in Kasumigaoka, a district of Shinjuku, which is a specal ward in Japanese capital Tokyo. The Stadium will be used for the Opening and Closing Ceremony and will be the site for the track and flield events.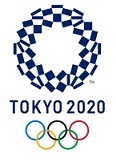 Baseball (yakyu in Japanese) is the most popular sport in Japan (45.2%), followed by sumo wrestling (27.3%), soccer (25.0%), tennis (21.7%), golf (13.7%) and boxing (9.2%).
81-year old Sadaharu Oh played in 22 seasons (1959-1980) in Nippon Professional Baseball (NPB) for Yomiuri Giants. Thereafter, the first baseman was the Manager of Giants in the next eight seasons (1981-1988). Oh returned as Manager in 1995 when he led Fukuoka Daiei/SoftBank Hawks in his first of fourteen seasons (1995-2008).
Sadaharu Oh, who was known for his 'flamingo' batting stance, is the world-recordholder with 868 homeruns. In 1964, he set a single-season record with 55 homeruns, which was tied three times (1985, 2001, 2002). In 2013, Curaçao-born Wladimir Balentien broke the record and finished the season with 60.
As player, Sadaharu Oh won eleven Japan Series with Yomiuri Giants and he was the Most Valuable Player of the Central League nine times. Oh was elected in the Japanese Hall of Fame in 1994.
In 2006, Sadaharu Oh was the Manager of the Japan National Team, which won the inaugural World Baseball Classic. Oh is currently the Chairman of Fukuoka Hawks. In 1988, Oh and American homerun-leader Hank Aaron founded the World Children's Baseball Fair.
...Baseball Cards of Sadaharu Oh (1975)...
...Hideki Matsui (1994) and Shigeo Nagashima (1967)...
47-year old Hideki Matsui played ten seasons for Yomiuri Giants (1993-2002) in Nippon Professional Baseball (NPB), before making his debut in the Major League in 2003. The ouftielder/DH played in his first seven MLB-seasons for New York Yankees (2003-2009). In the next three seasons, Matsui played for Los Angeles Angels of Anaheim (2010), Oakland Athletics (2011) and Tampa Bay Rays (2012).

In his Japanese career, Matsui played in nine All Star Games, then played in two more Major League All Star Games. In 2009, he won the World Series with New York Yankees after having won the Japan Series three times with Yomiuri Giants (1994, 200, 2002). In his career, Matsui hit 507 homeruns (332 in NPB, 175 in MLB). He was MVP of the Central League three times and once in the Japan Series. Matsui, who was nicknamed 'Godzilla', was elected into the Japanese Hall of Fame in 2018.

85-year old Shigeo Nagashima played seventeen seasons (1958-1974) for Yomiuri Giants in Nippon Professional Baseball (NPB). In his career, Nagashima belted 444 homeruns. He was the MVP in the Central League five times and four times in the Japan Series.

The former third baseman then was the Manager of the famous team from Tokyo in 1975-1980 and 1993-2001. As a player, Nagashima was a longtime teammate of Sadaharu Oh. He then was Oh's Manager in the final six seasons of his playing career. Nagashima also was the Manager of Hideki Matsui in most of his career with Yomiuri Giants. As a player, Nagashima won eleven Japan Series, then three more as Manager. In 2000, he won the Japan Series with Yomiuri Giants against Fukuoka Hawks, which then was managed by Sadaharu Oh.

In 2004, Shigeo Nagashima was the be the Manager of the Japan National Team during the Olympic Games in Athens (Greece). Unfortunately, a few months before the Games, he suffered a stroke from which he recovered. Nagashima was elected into the Japanese Hall of Fame in 1988.

Baseball and softball return to the Olympic Games for the first time since 2008 when the Games were held in Beijing (China).

The softball-tournament started last Wednesday (July 21) with the participation of host Japan, Australia, Canada, Italy, Mexico and the USA.

Japan and the USA have both won their first two games. Japan won 8-1 vs. Australia on Wednesday. The team then won 3-2 in eight innings against Mexico on Thursday. The American team recorded two small wins. The team, with veterans Cat Osterman and Monica Abbott as pitchers, opened with a 2-0 win against Italy. Greta Cecchetti threw a strong game for Italy, held the USA scoreless in the first three innings and gave up only five basehits. On Thursday, the USA nipped Canada, 1-0, scoring the lone run in the fifth inning. In both games, the American pitchers allowed only one basehit. The Final will be played on Tuesday.

The baseball-tournament begins coming Wednesday (July 28). Host Japan is joined by the Dominican Republic, Israel, Mexico, South Korea and the USA.

The games on the first two days of the softball-tournament were played at Fukushima Azuma Baseball Stadium in Fukushima (226 km north of Tokyo). No games were scheduled on Friday. From Saturday on, the remaining games will be played at Yokohama Stadium in Yokohama, which lies south of Tokyo on Tokyo Bay and is part of the Greater Tokyo Area. All baseball-games (except one) are played in Yokohama. The Final will be played on August 7.

(July 23)