(Story by Marco Stoovelaar)

Criollos completes sweep in Puerto Rican Final to win title
Nederlands



MAYAGÜEZ (Puerto Rico) - Criollos de Caguas completed a 4-game sweep on Sunday (January 24) in the best-of-seven Championship Final of the Liga de Béisbol Profesional de Puerto Rico Roberto Clemente. The team nipped Indios de Mayagüez 7-6 to capture the 19th title in the club-history. Criolles opened the Series with a 4-0 shutout-victory on Thursday, then won 7-5 on Friday and added a 7-3 victory on Saturday. By winning the title, Criollos qualified for participation in the Serie del Caribe, which opens on January 31 in Mazatlán (México). On that day, Criollos will play its opening game against the champion of the Dominican Republic. Six players of Indios, as well as two from Atenienses de Manatí, have been to the roster of Criollos as guest-players for the Serie del Caribe.

Criollos led 5-2 halfway the seventh inning, but Indios then rallied for four runs. But trailing 6-5, Criollos came back in the top of the ninth and scored twice. Jarren Duran and José Miranda homered for Criollos. Duran was named Most Valuable Player of the Championship Series. Jeremy Rivera was 3-for-4 and scored twice for Indios.
Criollos started the game well, as lead-off hitter Jarren Duran opened the first inning with a homerun off of starter Nick Travieso. The American righthander saw how Criollos left a runner behind on first base in both the first and second inning, but then gave up another run in the top of the third. This time, Jarren Duran led off with a walk, then Jay Gonzalez followed with a double. Hereafter, Travieso got the bases loaded when he hit Yadier Molina with a pitch. Travieso struckout the next batter, but he then walked Víctor Caratini, which gave Criollos its second run. A flyout and force out ended the at bat.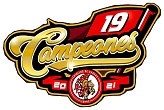 Indios got one run back in the bottom of the third off of starter Giovanni Soto. Jeremy Rivera led off with a single, advanced on a sacrifice bunt by Xavier Fernández and scored on a 2-out single by Jack López, who himself was eliminated at second base trying to advance on the throw to the plate.
Criollos took more distance by scoring three runs in the fifth inning. Jay González led off with a single and stole second base, then Yadier Molina was hit by another pitch from Nick Travieso. The two runners scored when next batter José Miranda homered. With one out, Travieso issued a walk and was relieved by Nefi Ogando, who struckout the next two batters.
However, the 5-1 lead appeared not to be enough. Indios scored a run in the bottom of the fifth. With one out, Christian Colón walked and Jeremy Rivera doubled, then a sacrifice fly by Xavier Fernández led to the run. Next batter Henry Ramos was hit by a pitch, which also led to the departure of the Criollos-starter. Christian Torres took over and closed with a strikeout.
In the bottom of the seventh, Indios rallied for four runs off of two pitchers to take a 6-5 lead. Alexis Díaz was the new pitcher for Criollos and he began with a strikeout. But he then walked Christian Colón and gave up a single to Jeremy Rivera, then an RBI-double to Xavier Fernández. With runners on second and third base, Zach Muckenhirn took over the pitching. But he gave up a 2-run single to Henry Ramos, which tied the score. Moments later, Ramos scored the go-ahead run when an error followed a flyout by Jack López. A strikeout ended the at bat.
Criollos re-took the lead in the top of the ninth by scoring twice with two outs off of new pitcher Yacksel Ríos. He hit lead-off hitter Jarren Duran with a pitch, who advanced on a grounder. Ríos then also hit next batter Yadier Molina with a pitch. It was the third time in this game that the Major Leaguer was hit by a pitch. This time, he was replaced by pinch-runner Kevin Santa. With runners on first and second base, Ríos followed with a strikeout, but then gave up a comeback infield-hit to Víctor Caratini, which enabled Duran to score and brought Santa to third base. Next batter Vimael Machín also singled and that scored Santa to put Criollos ahead 7-6.
In the bottom of the ninth, Fernando Cruz took over the pitching for Criollos. He retired the side and closed with a strikeout to seal the win and the championship-title.
(January 24)